Funding to be invested in 'shovel ready' projects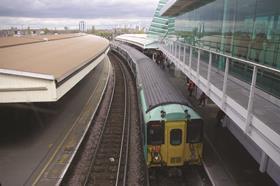 The government is to fund £20m of investment in building new train stations, the transport secretary announced today.
The money will be used to kick-start existing "shovel ready" projects.
Applications for the funding must be submitted before 25 February.
Patrick McLoughlin said : "The railways play a key role in our lives whether it is delivering benefits to the economy, providing vital transport link for commuters or helping friends and family keep in contact. We are determined to improve this vital service and building new stations will provide that boost."
The plans for stations must be at "an advanced stage" and supported by both a train operator and Network Rail.