Aecom, Amey and Volker Rail fair poorly in Network Rail rankings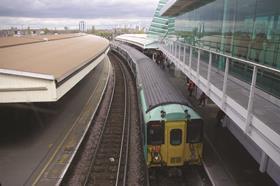 Contractor Osborne has topped a list of the best performing rail contractors compiled by railway operator Network Rail.
In Network Rail's recently published list of its top contractors Osborne headed a list of 36 firm with a score of nearly 4.5 out of 5.
The second and third ranked contractors were Birse Rail and J Murphy and Sons respectively.
The lowest ranked contractor was Buckingham Group, which scored under 3 on the Network Rail PRISM scoring system.
Well known names including consultant Aecom, contractor Amey and contractor Volker Rail were also towards the bottom of the list.