New set of planning reforms unveiled as part of extensive government consultation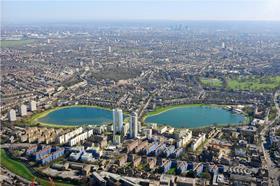 The government has said it will consider extending a relaxation of planning rules allowing offices to more easily be converted into homes, as part of a range of proposals to streamline the planning process published this week.
The Department for Communities and Local Government (DCLG) this week published an extensive consultation on a range of proposals to streamline the planning system and build upon reforms already introduced.
As part of the proposals, DCLG said it would consider extending permitted development rights, which make it easier for developers to convert office space into homes, through to May 2019. They were due to expire in 2016.
The consultation also proposes including light industrial and non-defined use classes within the permitted development rights provision.
This could mean warehouses and undefined properties ranging from theatres to scrap yards could also be converted into housing without the need for planning permission.
The expansion of permitted development rights has allowed 7,600 homes to be created from old office buildings in London in the year to July 2014.
Charles Mills, partner at chartered surveyor Daniel Watney, said: "Converting vacant or derelict office blocks has been incredibly successful in creating new homes.
"Solutions for the housing crisis require new ways of thinking about development, but it's vital we don't create problems further down the line by ignoring the needs of businesses for centrally-located office space."
Other proposals outlined in the consultation include:
making it easier for residents and businesses to produce a neighbourhood plan
improve the use of planning conditions and enable development to start more quickly on site after planning permission is granted
improve engagement with statutory consultees so they are consulted in a proportionate way on developments where their input is valuable
remove unnecessary bureaucracy and reduce the cost and time taken to get planning permission, by raising the environmental impact assessment screening thresholds for industrial estate and urban development projects which are located outside of defined sensitive areas
expand the number of non-planning consents which can be included within a development consent order
Liz Peace, chief executive of the British Property Federation, said: "The proposals in today's consultation document are encouraging, as they are targeted towards a number of specific issues that can cause obstacles in the planning process.
"While some of the suggested changes are small, they are also important, and if turned into legislation could make a tangible difference to the system and speed-up much needed development in the UK."
Housing minister Brandon Lewis said: "Today's proposals will help scrap even more red tape and make it even easier to get the homes and shops communities want built, while at the same time breathing new life into our vital industries."
The consultation ends on 26 September 2014.