Facility will house museum's archaeological research collection
Graham has won the contract to build a new research and storage facility for the British Museum.
The facility, which is being developed in partnership with the University of Reading, will be located in Shinfield, Wokingham.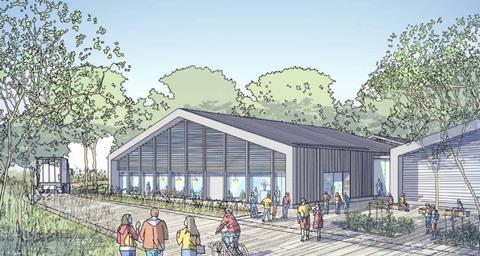 When the contract notice for the job was published in May last year the job was said to be worth £27m.
The 16,000m2 storage facility will adjoin the university's Thames Valley Science Park and house ancient artefacts from the museum's archaeological research collection, including ancient sculptures, mosaics and historic cast collections.
Graham was the main contractor on the science park – which was finished last year and provides 48,000ft2 of laboratories and office space to SME technology companies – and Proton Partners' cancer treatment centre which provides proton beam therapy.
In December 2017, the museum confirmed its new facility would become the home of collections from Bloomsbury and Blythe House in London.
Blythe House is currently home to around two million objects from the collections of the British Museum, Science Museum and the V&A and is due to close in 2023.
The new facility will make the collection more accessible for research and for loans across the country and internationally. It will also include study rooms which will give university students, academics and members of the public access to the collection.