Industry experts say £125m cash-back scheme does not go far enough to drive take up of the Green Deal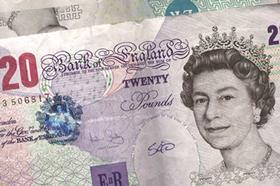 The government has been criticised for not going far enough with its £125m cash-back scheme to drive uptake of the Green Deal.
The cash-back scheme, unveiled by energy secretary Ed Davey last week, will see households receive up to £650 per energy saving measure installed through the Green Deal, depending on what measures they install.
The cash-back rates (see table below) will apply from January 2013 until the first £40m of the scheme is used-up, when rates will be reset.
Customers will only be able to get the cash-back offer if the work is done by an approved Green Deal installer. Social and private landlords will also be able to access the scheme.
The cash-back scheme comes amid concerns that the Green Deal's "soft launch" and delays to its full implementation could undermine the industry, with many fearing there will be limited take-up of the flagship scheme over its first year of operation.
But Davey said the cash-back offer would help get the Green Deal off to "a flying start". "The Green Deal presents a great opportunity for businesses of all sizes to take advantage of this transforming market.
"So I say to businesses large and small – gear up, get training and get ready to take advantage of the Green Deal."
But Brian Berry, chief executive of the Federation of Master Builders, said the government should go further. "Little has so far been done to encourage people to make energy efficiency improvements to their homes outside of the Green Deal," he said.
"The government must also look at ways of encouraging these people to embark on energy efficiency improvements or else risk falling far short of its 80% carbon reduction targets by 2050."
He said he hoped to see such plans in the chancellor's autumn statement in December.
Paul King, chief executive of the UK Green Building Council, added: "Ultimately, if we are to reach 14m leaky homes and transform attitudes to energy efficiency in the housing market we will need structural incentives."
Paul Toyne, group sustainability director at engineer WSP, was supportive of the move but said: "To truly be successful government and industry together will need to be much better at promoting the scheme - it needs a commercial marketing approach on a major scale to ensure uptake by a broader range of consumers than the affluent early adopters."
Roger Webb, chair of the Heating and Hotwater Industry Council, said the industry needed an immediate stimulus. "We cannot wait for a scheme that will not be available for six months and has many complexities," he said.
| | |
| --- | --- |
| Energy Saving Measure | Cashback level |
| Loft insulation (incl.top up) | £100 |
| Cavity Wall Insulation | £250 |
| Solid Wall Insulation (Must comprise 50% of walls) | £650 |
| Flat roof insulation | £390 |
| Room in roof insulation | £220 |
| Floor insulation | £150 |
| Hot water cylinder insulation (top up) | £10 |
| Draught proofing | £50 |
| Heating controls (roomstat and/or programmer & time/temperature zone controls) | £70 |
| Condensing oil boiler from non-condensing oil heating or other | £310 |
| Upgrade boiler to condensing gas boiler from non-condensing boiler or other. | £270 |
| Flue Gas heat recovery (condensing combi boiler) only alongside replacement boiler | £90 |
| New or replacement storage heaters | £150 |
| Replacement warm-air unit | £60 |
| Waste water heat recovery systems | £60 |
| Double/Triple Glazing (old single to A) | £20 per m2 up to a maximum of £320 |
| Secondary glazing | £15 per m2 up to a maximum of £230 |
| High performance replacement doors | £40 |