Number of Green Deal assessments rises by a quarter month-on-month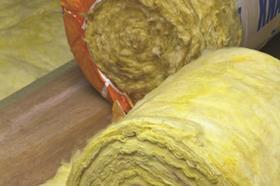 The number of Green Deal assessments carried out in April rose by more than a quarter on the previous month, the government's latest figures have revealed.
The Department of Energy and Climate Change figures showed there were 9,522 Green Deal assessments carried out in April, compared to 7,465 in March - a rise of 28%.
Since the launch of the government's flagship energy efficiency programme in January there have now been a total of 18,816 lodged by the end of April.
However, the figures also showed a slower pick up in the number of businesses registering for the programme, with 55 authorised Green Deal providers - up from 48 the previous month. The number of installers rose from 831 at the end of March to 942.
Energy minister Greg Barker said the figures showed "healthy signs of growth" in the Green Deal market.
"It's still early days for this long term initiative, but this is a clear sign of growing interest from consumers, with people keen to improve the efficiency of their homes to make them warmer and help save money on bills," he said.
"As the number of householders getting on board continues to rise, the number of businesses offering Green Deal services is also building momentum.
Richard Griffiths, policy and campaigns consultant at the UK Green Building Council, said: "As we saw a month ago, the number of Green Deal assessments continues to grow and that is encouraging.
"But we are now reaching the point where we must surely start to see a significant number of these turn into Green Deal plans. Early reports suggest that this is starting to happen, but not yet at a rate commensurate with the challenge we face in retrofitting the UK's homes.
"The real test will come in a couple of months' time, when the DECC funded assessments have worked through the system. Will the rate of assessments we have seen so far be maintained, and can we be hopeful that a reasonable proportion of those who received free assessments will turn out to be genuinely serious customers for the scheme?
"If the answer turns out to be "no" to either of these questions, the Government should commit to acting on the lessons learned from the first six months and step in to introduce measures to drive demand for retrofit."