Doncaster development will fund local major road project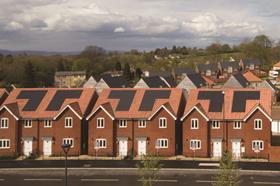 Doncaster Council has given the green light to a 1,200 home development by Harworth Estates at the old Rossington Colliery.
The redevelopment of the site will also include a supermarket, hotel, leisure facilities and a school.
The development links to the nearby Finningley and Rossington Regeneration Route Scheme a road linking the M18 to Robin Hood Airport, funded by a series of developments along its corridor. The developments along the route include the Helios Inland Port, which has already received planning permission.
Tim Love, director at Harworth Estates, said: "This planning consent will complement the Helios employment development by providing new homes next to new jobs. There will be construction-related employment opportunities for the next 10-15 years as the development is built."
Consultant Spawforths are providing planning support to the scheme.
Work on the scheme is expected to start in 2015.