John Morgan and Andy Mitchell among those calling for government intervention
The UK may be unable to meet its net zero targets because of construction skills shortages, according to the Institute for Public Policy Research.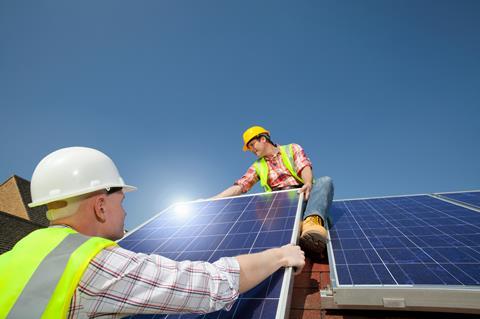 A letter signed by leading construction industry figures today has called on chancellor Rishi Sunak to support the sector to get the green skills it needs to play a leading role in the green recovery and the drive to net zero.
The letter, whose signatories include CLC chair Andy Mitchell, Morgan Sindall chief executive John Morgan and Mace boss Mark Reynolds, has warned that the UK's failing skills system threatens to delay the ability of the UK to deliver a zero-carbon economy.
Other signatories include trade bodies such as the Federation of Master Builders, the Chartered Institute of Builders, British Property Federation and the Construction Industry Training Board.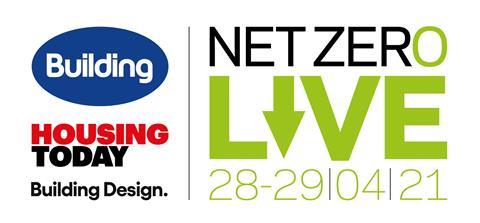 Interested in net zero? Join us on 28 and 29 April for high-level keynotes and interactive panel discussions as we hear from the experts in the industry on a series of issues relating to net zero. Click here for more information
Industry leaders have called on the government to consider proposals developed by the Institute for Public Policy Research (IPPR) think tank.
In a new report, the think tank warned that up to 750,000 construction workers could retire or are on the verge of retiring over the next 15 years and not enough is being done to replace those workers, with just 20% of construction workers currently aged under 30.
The IPPR proposals include increasing funding for further education and expanding apprenticeships, as well creating a new National Infrastructure and Construction Skills Demand Pipeline at the Infrastructure and Projects Authority.
Other recommendations include ensuring investment in skills is accounted for in budgets for government-funded infrastructure projects and legislating to improve pay and conditions for workers in the sector, to make construction careers more attractive to jobseekers.
The letter also said the construction sector must make substantial changes to achieve net zero by 2050. The CLC is in the process of porducing an operational net-zero skills strategy.
Letter signatories
Andy Mitchell, chief executive, Tideway
Caroline Gumble, chief executive, The Chartered Institute of Building
David Pinder, chairman Mixergy and chair Green Construction Board
Darren White, head of sustainability, Tideway
Eibhlin Flynn, head of client relations & business development at Danny Sullivan Group
Jean Duprez, director of Duprez Consulting and chair of the CIOB Business Development Board
John Morgan, chief executive, Morgan Sindall
Kevin McLoughlin, chief executive, K&M Painting and Decorating
Leonie Cooper, London Assembly member
Lord Anthony Young of Norwood Green
Madalina Ursu, head of infrastructure, Greater London Authority
Mark Farmer, chief executive, Cast Consultancy
Mark Reynolds, chief executive, Mace
Monica Lobo, skills and employment manager, Tideway
Sarah Beale, chief executive, Construction Industry Training Board
Sarah Mukherjee, chief executive, Institute for Environmental Management & Assessment
Stephen Fox, former chief executive Bam Nuttall & non-exec director Barhale
The British Property Federation
The Collaborative Client Forum
The Construction Clients Leadership Group
The Federation of Master Builders