Ex-energy minister responsible for the Green Deal given the job of tackling climate change on the global stage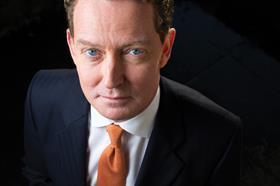 The architect of the government's ailing Green Deal scheme, former energy minister Greg Barker, has been appointed as the prime minister's envoy on climate change.
The new post will entail Barker representing or accompanying David Cameron at major international climate change events.
Barker's first job in the role will be to attend the United Nations summit on climate change in New York next week, where Cameron will be speaking.
As a minister Barker was responsible for the introduction of the government's flagship Green Deal, which he was instrumental in formulating while in opposition.
But the Green Deal has failed to attract customers and last week a committee of MPs branded the scheme as "flawed".
Barker resigned from his post as energy minister in July this year amid a ministerial reshuffle and confirmed that he would not be standing for re-election in 2015.