Hearings focused on testing body's role in certifying combustible building materials used on Grenfell tower as safe
"It was a very busy place" was how Philip Clark, former burn hall manager at the Building Research Establishment (BRE), described his workplace when challenged at the Grenfell Inquiry this week about a string of errors made during fire testing.
"We could have 10 people in on any given day," he said, adding: "It wasn't the position that we were there every single minute checking everything that the client did minute to minute."
In this allegedly busy environment, Clark said he had failed to notice in May 2014 that a test rig for an insulation product from manufacturer Celotex had been secretly altered to increase its chances of passing.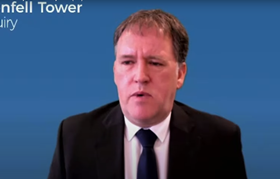 Cement boards attached to Celotex's RS5000 insulation, which were later installed on Grenfell Tower, had been thickened to 12mm following an earlier failed test in February 2014, which had used 8mm cement panels.
But in two places on the test rig, the cement boards were still 8mm thick. This was because they covered two 6mm boards of fire-resistant magnesium oxide, which had been put there to reduce the impact of the flames on the insulation.
After the test passed, the magnesium boards were not mentioned in either the BRE's official test report or Celotex's marketing literature for the insulation.
Two Celotex witnesses, former technical services officer Jamie Hayes and former assistant product manager Jonathan Roper, had previously told the inquiry that Clark had known about the extra magnesium oxide boards.
Clark denied being aware of the magnesium boards, telling Tuesday's hearing: "I would have reported it. And had I known it, I would have stopped the test."
Although the magnesium boards went unlogged, Clark's signature was on a delivery note for the thinner 8mm cement panels despite his claim that he thought all of the boards were of the same thickness.
He claimed that he had made the error because the burn hall had been so busy.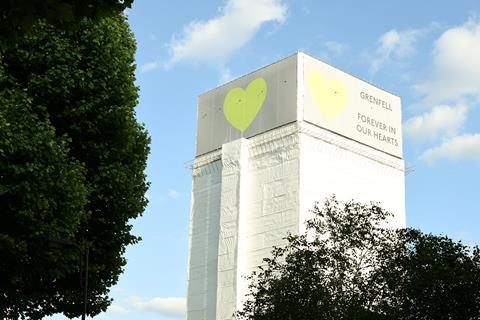 The central theme of this week's scrutiny of the evidence provided by Clark was around the degree to which he could have been complicit in Celotex's efforts to falsify the test of its RS5000 insulation to ensure a pass.
Clark was also involved in talks with Kingspan about testing of its K15 insulation, another product used in Grenfell Tower's refurbishment.
Clark claimed that manufacturers could "sneak" extra components onto test rigs without inspectors knowing.
"We weren't there 24/7. We didn't have a security guard on the door," he said, adding: "the reliance was very much on the honesty of the client".
Asked by counsel to the inquiry Richard Millett QC if this meant that Clark was not always sure of the precise make-up of the rig being tested, Clark replied: "I wouldn't say necessarily, no, but if you've got somebody who's going out of their way to deceive, then there was a possibility they could do that, if that was their intention."
Clark said that it was not the BRE's job to "police necessarily to the nth degree" how the rig was being built, adding: "There's a large element of trust in everything we do."
And even if Celotex had managed to smuggle the magnesium boards onto the test rig unnoticed, Clark claimed that he had still failed to notice both the different thicknesses of cement board that he had signed off, and two ruby-coloured bands on the rig holding the magnesium boards in place.
Millett challeged this version of events, asking: "Isn't the reality that you knew very well that there was a 6mm magnesium oxide layer behind it?
"You were in charge of this test, the photographs showed it was there, the deputy knew it was there, as they must have done, it would have taken time to put up and it was covered over by a perfectly obvious ruby-coloured band in two places of a material of a different thickness.
"Surely you must have realised what was behind it?"
Clark said that his failure to spot the boards had been "playing in my mind for a long time."
"I would have returned to the burn hall the day before the test and would be running around instrumenting and all that sort of thing, and to this day I still can't think why I missed it," he said, adding: "No, I can't account for that at all."
But the following day the inquiry was shown video footage filmed from Clark's helmet camera in the burn hall during the May 2014 test in which he told former Celotex assistant product manager Jonathan Roper: "See how that flame seems to have ceased now that the board is there because you're losing a lot of the energy from behind it.
"The other thing as well is it's something that's quite big behind the board [because] it extends the flame vents."
Asked by inquiry chairman Sir Martin Moore-Bick why he had said "now that the board is there," Clark said: "I don't know, it's just speaking - a general conversation."
And he said when he had talked about something behind the board he had been referring to flames.
In another exchange captured in the footage, Clark had said "Sometimes changing two things at a time doesn't always give you an advantage."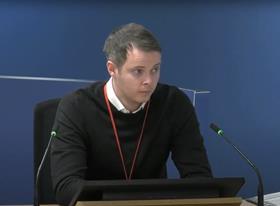 Millett suggested this had referred to the two changes in the test - the magnesium boards and the thicker 12mm cement panels.
But Clark denied he knew two things had changed in the construction of the wall being tested and said he was only referring to "the scientific principle that if you change two key items, two key variables, you don't know which one has had a positive effect."
Clark was also questioned about the BRE's testing of Kingspan's K15 insulation after it emerged that flames in a 2005 test had been mistakenly recorded as spreading half as fast as they actually had.
Due to a typo in a BRE document, it was stated that flames in the test took 10 minutes to climb four metres up the K15 rig. It actually took five minutes.
The error occurred after data was taken from the wrong column in notes of the test, with the correct timing only logged in the test's original hand-written notes.
The mistaken value was then repeated through all of the test data from that point onward.
Clark told the hearing that the error "should have been corrected," adding that he had only become aware of the mistake during the course of the inquiry last year.
And in a further embarrassment for the testing house, it was revealed on Thursday that Roper - the former Celotex assistant product manager - had warned the BRE about Kingspan's misuse of its successful BS 8414 test for K15 four years before the Grenfell fire.
In an email exchange shown to the inquiry, Roper appeared to have alerted BRE business group manager Stephen Howard that Kingspan, Celotex's competitor in the insulation market, had been selling K15 on a wide variety of external wall systems not covered by the test.
"This product is used in buildings above 18m using a wide variety of constructions, some on to masonry, some on to steel frame with ACM panel cladding, terracotta etc," Roper wrote.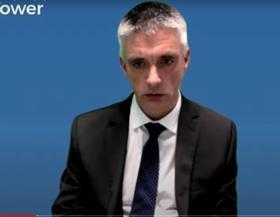 He added: "We are [surprised] that they feel confident enough to allow their product to be used in buildings their fire test doesn't cover, unless they have a report to say other."
Despite the warning, Howard did not take any action internally with the BRE on Kingspan's use of the insulation as he said Roper had not provided further information of how the product was being misused.
K15 - like Celotex's RS5000 - was later found to be included in the cladding system used on the refurbishment of Grenfell Tower, which has been blamed for contributing to the June 2017 fire which killed 72 people.
Next week the inquiry will hear more evidence from Howard, along with evidence from contractor Simco and Herefordshire Building Control.
The inquiry continues.