Scheme to re-clad north London office block for developer Essential Living as part of its conversion into 100 private-rented flats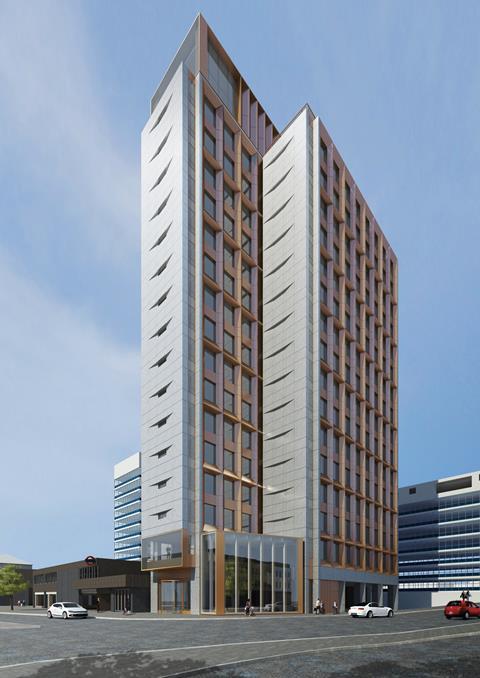 Grid Architects' scheme to re-clad a north London office block as part of its conversion into 100 private-rented flats has won planning permission.

Developer Essential Living last year gained the right to turn 1960s Archway Tower into homes through the government's relaxation of planning rules governing the conversion of offices into residential, but external work to update the building's concrete facade still required approval from Islington council.
The authority failed to reach a decision within the statutory timescale, prompting the developer to seek approval from the Planning Inspectorate on the grounds of the council's non-determination.
Essential Living asset director Rob Whiting said internal remodelling of the 17-storey building was already under way, but that the external alterations - which also include the creation of a new foyer - would make a significant difference to the structure's appearance.
"We are delighted with the decision which will dramatically improve the exterior of Archway Tower and vastly improve the horizon for many local people," he said.
"Our plans will bring the building back into use to the benefit of the local area, particularly business close by."
Essential Living said the building would be ready for occupation in 2016.
This story first appeared on Building Design.