Firm to beef up senior management and intensify disposals programme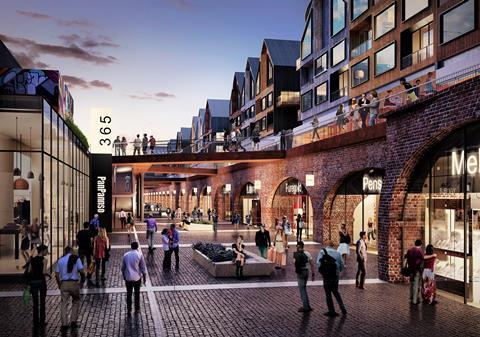 Shopping centre giant Hammerson is to strengthen its board and ramp up its disposal programme after reporting a loss in 2018 as the shift in consumer behaviour intensifies.
Reporting its numbers for the year to the end of December 2018, the group, currently looking to redevelop The Square retail mall in Birmingham, said it would aim to sell off a further £500m-worth of assets by the end of the current financial year, on top of the £570m it generated in sales during 2018.
It has established a dedicated investment and disposals committee to oversee the downscaling and plans to beef up its senior board, having named Odeon cinema chain boss Carol Welch as a non-executive director who starts at the beginning of next month and plans to name two more non-execs during the year.
Hammerson said it would not be committing to any new major developments in the current year, but would press ahead with existing schemes, including Brent Cross, the proposed Whitgift Centre redevelopment in Croydon and the Goodsyard site in Bishopsgate in the City of London (pictured).
In a statement, it said: "Given our focus on reducing debt during 2019, we do not expect to commit to any major projects until markets stabilise."
It put on hold the Brent Cross work, due to be carried out by Laing O'Rourke last summer, with Hammerson, which is developing the scheme with joint venture partner Argent Related, saying that it "continue[s] to review the optimal mix of uses for the Brent Cross extension in light of evolving market conditions".
And it said it was "currently reviewing the [Croydon] scheme to ensure it responds to changing retailer requirements and is appropriate for the future" while the developer said it was hoping to get a decision on its plans for the Goodsyard site, which it is developing with Ballymore, from London mayor Sadiq Khan later this year.
Posting a pre-tax loss of £267m versus a £412m profit in 2017, Hammerson said net debt at the end of the year was £3.4bn and was targeting a net debt figure of £3bn for 2019.
David Atkins, Hammerson's chief executive, said 2018 had been "a particularly tough year in the UK", adding that what he called "a successful deleveraging programme will best position Hammerson for the current environment and beyond.
"Disposals will also enable us to prove the inherent value of this business which we believe is not recognised in the current equity market."
To combat the effects of problems with retail, Hammerson has launched its City Quarters initiative which includes plans to build 6,600 homes, 1,200 hotel rooms and 200,000m² of workspace next door to retail such as such as Martineau Galleries in Birmingham.