Exploring alternative planes of existence, there's Alastair Campbell at Ecobuild, Mipim by bike, bat warnings, and building structures in a 3D procedurally generated world. More mundanely, there's stamps and Lego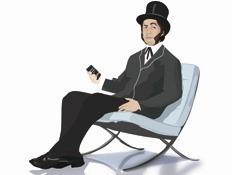 To the victor, the spoils
Former Labour spin doctor Alastair Campbell drew quite a crowd for the last session of the Ecobuild conference. He was there to plug his book, Winners: And How They Succeed. BBC Breakfast presenter Louise Minchin was there to question him, but not before Campbell enthused that the last time they had met on the aforementioned TV programme, his book leapt 100 places up Amazon's bestsellers list. The sales boost from Ecobuild may be less emphatic, but Campbell was nevertheless delighted that around 50 copies were sold after his talk, apparently more than at other events he's been attending lately. Don't be surprised if he's at Ecobuild next year.
'Post' modern structures
Stamps of approval for feats of engineering don't come much better than being immortalised on … er … stamps. There is palpable joy at Wilkinson Eyre Architects that the practice's 2011 foot and cycle "Peace Bridge" in Derry/Londonderry, built by Graham Construction, is one of 10 bridges celebrated in a new set of Royal Mail stamps. The Peace Bridge is one of only two built within the past 100 years to make it onto the list, the other being the Humber Bridge from 1981. Doubtless, bridge geeks will be concerned about omissions - why no Forth Rail Bridge, Ironbridge, or Clifton Suspension Bridge, for example? But at least all of the structures are deemed worthy of "First Class" treatment.
The imitation game
As a gentleman of "maturer years", I remember when "minecraft" referred to the art of extracting value from the earth. Now I read that the Chartered Institute of Building is promoting a competition using an apparently popular computer game called Minecraft. It is encouraging participants to replicate world-famous structures including Sydney Opera House, The Shard, the Petronas Towers, the quirky CCTV headquarters building in Beijing, and the Houses of Parliament, with the latter judged to be most difficult. A brand new iPad Mini 16GB is on offer to the winner. The competition opened on Monday this week, and runs until 6 April. For more details are available on the www.ciob.org.
Bats' rights
My hacks report receipt of a press release from the Partnership for Action Against Wildlife Crime (PAW), warning developers of the importance of working around bats when undertaking work. It is keen to remind them of the "heavy penalties" of up to £5,000 and the potential for imprisonment for those who fail to protect the lovable creatures. "It is very unlikely that the presence of bats will prevent development taking place," explains the release. "But if bats are to be affected, then it is very important that the work is done at the right time of year in a manner that does not have an adverse impact on the animals." All correct, of course, but it is a shame that PAW couldn't come up with a better headline than "Batty about development".
Annual cycle
It's hard to believe, but 2015 has given us the 10th annual Cycle to Mipim challenge, and as Building went to press participants were on the last leg, as it were, of their two-wheeled odyssey. A total of 104 hardy souls headed off from London on 6 March, intent on taking the slowest possible route to Cannes but hoping to offset it with endorphin rushes aplenty, overflowing cups of camaraderie, and minimal chafing. As the owner of a penny farthing, I salute their efforts. At least everyone will have been able to enjoy a relaxing time with no lost sleep or physical excess on arrival at the Med.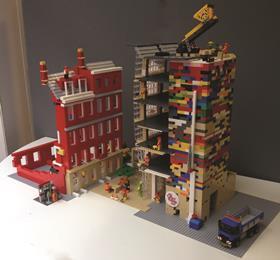 Bricking it
Mace has been celebrating its 25th anniversary by challenging staff to create a team and build a Mace project out of Lego. Overall winner (judged by architects Ken Shuttleworth, Lee Polisano, and Simon Allford) was Mace's Chicago consultancy team, which created a detailed model of the firm's Chicago Children's Museum project at the city's Navy Pier. The UK winner, (left), was the W5 project team, while the international award went to the Hotel Batumi project team in Georgia. Photographs of the winning entries - and in some cases the models themselves - are going on display at Mace's 155 Moorgate headquarters in London. Left-over Lego is being donated to local children's charities.