Shortlisted bidders for second round of Get Britain Building fund revealed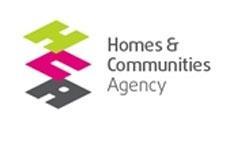 The Homes and Communities Agency (HCA) has revealed the 105 shortlisted schemes bidding for the second round of Get Britain Building fund aimed at unlocking stalled sites across the country.
The £570m fund, part of the Government's housing strategy, aims to unlock up to 16,000 new homes by providing housebuilders access to financial support on stalled schemes with planning permission.
The HCA said the second round, which was opened up to schemes of just 15 homes, received 162 expressions of interest.
A full list of the shortlisted schemes is available here
Pat Ritchie, HCA chief executive, said: "The Get Britain Building programme is offering housebuilders the financial support to get stalled developments back on track, and I'm pleased that more than 100 projects can move forward to the due diligence phase.
"We listened to feedback from the sector and reduced the minimum scheme size to 15, and I'm therefore especially pleased that 20 smaller projects have come forward and the majority of bids have come from SMEs.
"These projects must now prove that they can be delivered quickly, provide value for money for the taxpayer and fit with local priorities. As well as building much-needed new homes, the work will create or protect jobs, and boost local economies."
Round one schemes must complete by December 2014, while round two schemes have until March 2015.
Get Britain Building is intended to address difficulties in accessing development finance faced by some house builders and to help bring forward sites with planning permission, but where viability is marginal, by sharing risk.
It will operate by making loans available to projects on commercial rates, or taking equity stakes to share risk. The investment is recoverable over a two to five year period, and by March 2018.