Unite union slams pay offer as "divisive and unfair"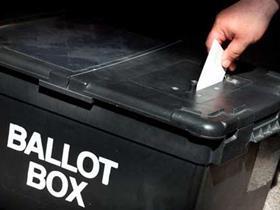 Workers for the Homes and Communities Agency (HCA) have voted for strike action, after the Unite union branded pay allocation "divisive and unfair".
Unite members at the HCA voted 68% in favour of strike action.
Unite said the strike was not about the size of the pay increase – which is subject to the government pay cap – but how it is shared among staff.
Unite said the pay package being offered for 2013/4 has already been rejected by its members three times, as it only results in pay increases for 70% of staff, and this discriminates between staff on different pay contracts.
Unite representative, Suzanne Muna said: "It is unbelievable that the HCA has shown so little regard for its own staff.
"Our members are getting increasingly desperate – trying to make ends meet, with rising costs year after year, but some will not get a single penny in pay increase – again!
"This has driven our members into a position where they feel they have absolutely no alternative but to go on strike.
"They don't want to do it – they want the Agency to listen to them and address their very real concerns, but all the Agency has done is dismiss them."