Turnover at Coal Drops Yard architect also tumbles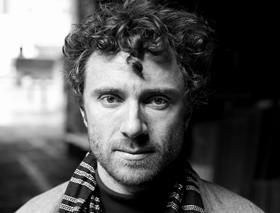 Coal Drops Yard architect Heatherwick Studio has reported dramatic drops in both turnover and profit in the practice's latest annual accounts.
The business, founded 25 years ago by Thomas Heatherwick, said turnover was down 30% to £19.05m in the year to March 2018.
Pre-tax profit was £1.72m, down 82% from 2017's £9.5m – but the firm was handed a £984,466 tax rebate for both years. Part of the tax boost was a £432,250 break for research and development expenditure.
The reporting period covered the financial year in which London Mayor Sadiq Khan pulled the plug on Heatherwick's controversial Garden Bridge scheme.
The strategic report section of the annual report – signed by Heatherwick – said the decrease in income and profit "was anticipated" and had been "largely due to the phasing of ongoing projects as they entered their latter stages, and new projects as they started their concept stages".
It added: "The studio has increased its investment in staff training, which has impacted the staff utilisation rate and overheads rate.
"The studio was appointed for further exciting new projects during the year and after the year end, and expects to increase profitability in future years. Many of these projects span several years, which secures income for the studio for the future. The new projects have also driven a growth in staff numbers towards the end of the financial year."
Despite referring to the growth in staff numbers, the accounts did not provide a headcount figure. However, the recent wins and ongoing projects referred to would include the new terminal at Singapore's Changi Airport, in conjunction with KPF, and Pier 55 in New York.
The accounts did give a breakdown of the year's turnover by global region, though, with £5.16m generated from UK work, £3.57m from Asia and £10.32m from the "rest of the world". Proportionally, UK work accounted for a slightly larger share of the practice's revenue during 2017-18 than the previous year.
The accounts also detailed that £2.55m in dividends on equity capital were paid in 2017-18, down from £3.48m the previous year. Heatherwick is the sole shareholder in the business.
Coal Drops Yard opened in King's Cross last September as part of Argent's redevelopment of the north London area. The £100m scheme was completed by Bam.