Airport to run two month consultation starting in April
Heathrow is planning to rejig its expansion plans following the aviation regulator's decision to reject its proposal to increase its spending on the work before it gets approval.
In December, the Civil Aviation Authority (CAA) revealed it was concerned passengers would end up picking up the cost if Heathrow does not win permission to expand.
Heathrow had wanted to increase its spending from £650m to £2.4bn before it even gets planning consent and said the CAA's decision had delayed the scheme's potential completion date by up to three years.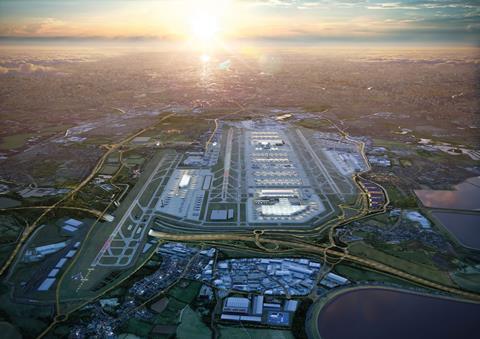 Now the airport has announced it will run an eight-week public consultation to finalise its proposals for airport expansion starting in April as it "needs to undertake refreshed modelling of key aspects of the plan".
It says it needs to do this to prove evidence that Airports National Policy Statement (ANPS) targets can be met.
The consultation will run from April through to June with responses fed into the final planning application, which will be submitted to the Planning Inspectorate towards the end of 2020.
Heathrow's submission will detail how the airport will expand and connect all of Britain to global growth, whilst meeting the requirements of the ANPS.
If Heathrow's plans are approved by the transport secretary, the third runway is expected to open between early 2028 and late 2029.
In the coming weeks, Heathrow will announce dates and locations for consultation events as it also prepares to become one of the first major international airports to operate carbon neutral infrastructure.
Heathrow bosses have drawn up a shortlist of 18 sites which are in the running for their chance to become one of the four construction centres for the third runway. Four winners will be chosen later this summer.