Roger Bowdler moves to Montagu Evans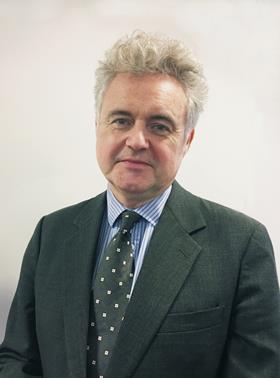 Planning consultant Montagu Evans has appointed Historic England's director of listing Roger Bowdler as a partner.
Bowdler (pictured) spent 29 years at the government's heritage advisor, being appointed director of listing back in 2011 where he was in charge of a team of 90. He left last March.
He has joined the historic environment team which has worked on a number of high-profile schemes including Rogers Stirk Harbour & Partners' British Museum extension in London.
The head of the division at Montagu Evans, Chris Miele, said: "[Bowdler's appointment is] particularly relevant when dealing with buildings from the post-war period, particularly commercial properties from the 1970s, 80s and even 90s. Many buildings from this period are now being considered for listing, at critical points in the development and property cycle, and the risk of listing does not even figure on most owners' radars."
Bowdler has since been replaced at Historic England by Debbie Mays.