Spending on university estates likely to shift away from new build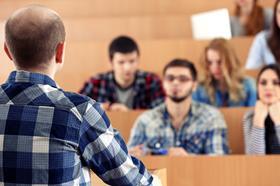 Spending on university estates is likely to shift towards refurbishment rather than new build amid pressure on institutions to cut the operating cost of their buildings, according to the new head of the Association of University Directors of Estates.
Sue Holmes, who was appointed chair of AUDE last week, told Building that operational costs were "the biggest challenge" facing university estates, due to rising energy costs and a demand from students for 24/7 learning facilities.
She warned that although universities have steadily made improvements to the efficiency of their estates, saving an estimated 1.2bn kg of additional CO2 emissions over the last 10 years, "a lot of the low hanging fruit has gone, and the challenges left are more complicated."
Holmes pointed to greater estates rationalisation as a key strategy for universities in the drive to balance student experience with managing cost.
She said: "Universities will want to work with design teams that understand we need to look at whole-life costing - how buildings might operate seasonally, for example."