Chief executive reveals strategy to acquire major QS company within two years to grow UK business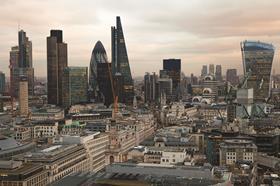 US consultant Hill International is planning to buy a major QS firm in the UK, its chief executive has told Building.
Hill's UK division has become a firm entirely focused on project management after its parent sold off its construction claims business – which made up the lion's share of UK turnover – to European investment giant and Pret A Manger owner Bridgepoint last month.
The sale of the 960-strong construction claims business for $147m (£119m) is expected to close next month.
Speaking to Building, chief executive David Richter said $720m-turnover (£593m) Hill was now looking to acquire "at least one" QS firm in the UK within the next two years of between $10m-100m turnover, or 100 to 1,000 people.
He said: "We have an interest in growing the UK business. We see the UK as a great market for project management.
"We want to continue to grow across Europe, but we can't do that without a strong base in the UK."
Explaining decision to sell its construction claims business, Richter said it would be effectively tax-free and would wipe off the company's existing debt, which stands at $145.8m (£117.9m).
He added the claims division felt "hindered" by conflicts of interest with the project management side when doing business.
He said: "There were more conflicts of interest between the two businesses. Obviously you can't do claims against the clients in our project management business.
"[The construction claims division] believe they're now big enough and capable enough to work on their own."
Hill's plans to invest in the UK come despite the Brexit vote, and the firm's boss insisted the country's decision to leave the European Union would not have "too much of a negative impact" on the UK construction market.
Richter said: "Despite Brexit, the UK continues to be the best springboard for growth in Europe."