Architect reports drop in revenue from UK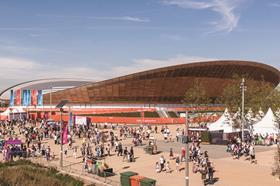 Hopkins Architects has reported a 68% jump in pre-tax profit to £2m in 2012.
In accounts filed at Companies House Hopkins Architects Partnership, which designed the London Olympic Velodrome, reported a pre-tax profit of £2.1m in the year to 31 March 2012, up from £1.3m the previous year.
However, the practice also reported a dip in turnover to £8m, down from £8.7m over the period
Founding partner Michael Hopkins said in the accounts that the profit was driven by "significant operations savings and efficiencies throughout the business" and a clutch of new work.
He said: "This has enabled us to confidently face the ongoing challenges of the recession and its effect on market conditions both at home and abroad.
"As a result we have, as a group, maintained and improved our profitability within a huge competitive market despite a small decrease in turnover."
The firm saw a decrease in turnover from the UK to £6m from £6.8m but an increase in revenue from outside of Europe to £1.7m, up from £1.1m.
It also reported a rise in average staff numbers from 76 to 84 over the period.