Listed firms could write off up to 40% of their net asset value
Listed housebuilders could be forced to make write-offs against their land values as the coronavirus epidemic throws the sector into turmoil.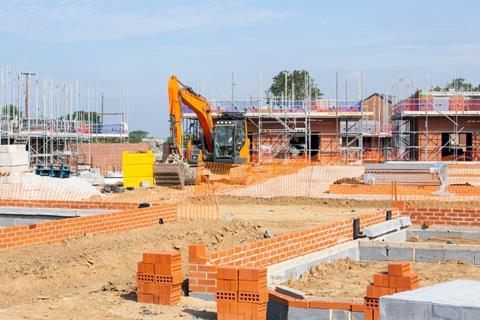 Building Value analyst Tony Williams is warning that the industry could see a repeat of what happened in 2008, as the global financial crisis took hold and share prices plummeted.
Writing in Building, Williams says: "Back in 2008 it seemed normal life would never return. The industry's reaction, however, was business-school text book stuff.
Over three calendar years, from 2008 through to 2010, the publicly-listed UK housebuilding sector wrote off £5.2bn in provisions against asset carrying values, or 40% of the total.
"In other words, at 31 December 2007, the sector's net asset value was £12.8bn. The sector also raised some £1.7bn of fresh cash from its shareholders."
Williams says that land write-offs are inevitable, perhaps 40% of net asset value (NAV). And, while such write-downs would not affect a company's cash position, he says they have consequences for valuations and banking relationships, since there is often a borrowing caveat related to NAV.
But while the impact of the coronavirus could be deeper and have a longer legacy, there would be balancing factors, he said. "What could mitigate it, of course, is that the land market has been benign in terms of inflation. Remember the carrying value equates to the lower of cost and net realisable value."
And Williams pointed out that despite the potentially devastating impact of the virus on housebuilding activity – and house buying – there are signs that the industry is in much better shape than it was a dozen or so years ago, not least since few companies are in debt.
"The impact on profits of write-downs is for the housebuilders prime raw material and input cost being lower which would, automatically, assist margins," he adds.