Housebuilders and government agree to boost delivery of new homes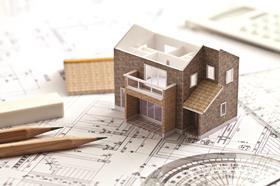 The UK's major housebuilders have signed an agreement committing them to doubling the number of homes they deliver by 2019, compared to 2010 levels.
The Home Builders Federation (HBF) said its members had signed the agreement after talks with the government over how to increase housing supply, to help the Conservatives hit their target of delivering one million new homes this parliament.
The housebuilders will also develop a "land exchange" to make it easier for larger builders to sell sites or parts of sites to smaller builders.
Brandon Lewis, housing and planning minister, wecomed the statement: "Government has got the house builders building again. This statement of intent shows house builders are committed to continuing the growth in supply we have seen under our administration – building more of the homes that this country needs."
Stewart Baseley, executive chairman of HBF, said: "Over the past two years the industry has responded to the positive policies introduced by Government and has delivered huge increases in output.
"Moving forward the industry is committed to going further, and provided that the political, economic and policy conditions are conducive, to deliver further increases in supply.
"House builders are investing in their supply chains and have taken on tens of thousands of new workers to ensure there is the capacity and skills to deliver more high quality homes."