Barratt, Persimmon, Bovis and Redrow boast hikes in pre-tax profit, as NewBuy 'fires on all cylinders'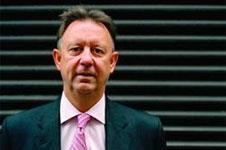 Barratt chief executive Mark Clare this week hailed the first weeks of 2013 as delivering the strongest market for new homes since the credit crunch, as four listed housebuilders reported sharp hikes in pre-tax profit.
Clare's comments, which were backed by the same firms reporting 3%-9% growth in reservations per site in the first weeks of 2013, came amid further positive signs for the sector, including privately-held builder Countryside inking a sale to US venture capital firm Oaktree.
Announcing interim results for the six months to 31 December 2012 showing Barratt's pre-tax profit up by 113.4% on the previous year, Clare (pictured) said: "We've been operating in an unusually weak market since late 2007. I would say this is the strongest start to a year since then."
Barratt reported profit of £32.2m for the half year on static revenue of £951m and sold 5,085 homes.
Clare said it was too early to say if the "very strong" start would feed through to more definite housing market recovery. "We have seen comparable strong periods before [since 2007] that have faded. We'll have to see if this continues to know whether it's a turning point."
This news followed interim results for the six months to 31 December 2012 earlier in the week from Redrow, which showed pre-tax profit up 50% to £23m.
On Monday Bovis Homes reported a 69% boost in pre-tax profit, to £54.1m, on turnover of £425.5m for the year to 31 December 2012. On the same day, Persimmon reported results for
the same period with underlying profit before tax up 52% to £225m, on revenues of £1.7bn.
The builders all reported higher volumes of site visitors since Christmas and all four firms praised government action to support the sector, including the FirstBuy programme, which Persimmon said will support sales of 3,000 of its homes over the next two years, and the NewBuy programme of mortgage guarantees, which it said was providing 12%-13% of sales.
Barratt's Clare said the NewBuy mortgage guarantee scheme, which has been criticised for being slow to take effect, was now "firing on all cylinders" and would deliver up to 15% of sales in the first six months of 2013.
Government figures this week showed 893 buyers were helped by the NewBuy scheme in the last quarter of 2012, more than double any previous quarter.
The news follows a successful listing by housebuilder Crest Nicholson in February, and comes as housing quango the Homes and Communities Agency appointed private finance specialist Andy Rose chief executive, ending a period of uncertainty at the agency.
Meanwhile Countryside chair Andrew Carr-Locke said the founding Cherry family will retain a minority stake in the housebuilder after its purchase by Oaktree for an undisclosed sum.
Carr-Locke said that the deal will shift Countryside's ownership from being a joint venture between Lloyd's Bank and the Countryside management, to being majority owned by Oaktree, and that it "fundamentally changed" its balance sheet.

Housebuilders: this week's key numbers
| | | | | |
| --- | --- | --- | --- | --- |
| | Barratt | Persimmon | Bovis | Redrow |
| Pre-tax profit growth | 113% | 48% | 69% | 50% |
| Operating margin | 8.4% | 13% | 13% | 10.2% |
| 2013 reservations growth on same period in 2012 | 4.9% | 3% | 9% | 8% |