March data from IHS/Markit showed activity fell again amongst commercial firms and civil engineers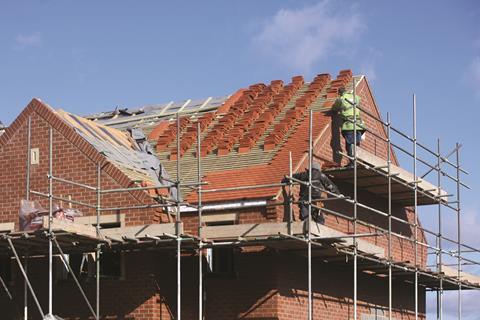 Modest growth in UK housebuilding failed to compensate for further falls in commercial and civil engineering activity last month, according to the latest IHS Markit/CIPS Construction survey.
Commercial construction work fell to its lowest point for a year in March, with clients being put off from investing by concerns around the health of the UK economy and the inevitable worries about Brexit, IHS Markit said.
Civil engineering activity also fell last month, although the decline slowed from what had been a particularly poor February.
While the housebuilding sector delivered what IHS Markit described as a "modest" upturn last month it was also the strongest seen this year.
New work rose marginally, Markit said, although expansion "remaining subdued" amid intense competition for business and a reluctance among clients to commit to major spending decisions.
Costs also rose sharply, with the rate of input price inflation being the fastest since November last year. Higher material costs were put down to a weak sterling and shortages among regular suppliers.
Joe Hayes, an economist at IHS Markit, said the latest figures fuelled fears that the construction sector's recent weakness was "less of a blip, more of a sustained soft patch".
Inflows of new work were subdued, Hayes said, plus Brexit-related uncertainty "continued to generate indecisiveness".
Mark Robinson, Scape Group chief executive, said it was encouraging to see housebuilding activity continue to grow, while the decline in civil engineering and commercial construction was "especially concerning, but unsurprising…with a reluctance for clients to break ground on essential projects".
Ministers were treating Brexit negotiations "like a game of chess", Robinson said.
"But as it stands, nobody is a winner. While there continues to be no majority in Westminster, as an industry we need to come together to make sure that Britain remains an attractive place to live and invest," he added.