Latest Markit/CIPS survey reports a subdued market and declining optmisim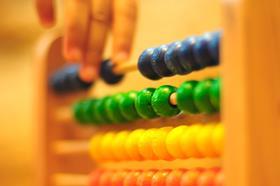 Construction remained in the doldrums last month registering growth only in the housebuilding sector.
The latest Markit/CIPS Construction PMI data recorded a slight lift in the indexes score to 50.8, up from 48.1 in September, which fell below the indexes 'no change' threshold for the first time in 13 months.
The latest rise in housing activity was faster than in September but still subdued in comparison to the average for 2017 to date.
There was also a slight increase in new work across the industry ending a three-month period of decline.
But this growth was offset by civil engineering, which was the worst performing sector in October with firms citing a lack of big ticket infrastructure projects to replace completed contracts.
Commercial building also slowed again for the fourth straight month, which respondents to the survey put down to concerns over the UK's economic outlook and clients delaying making decisions.
Optimism across firms has also dropped to a 58-month low with anecdotal evidence linking this to a lack of new projects in the pipeline, as well as the UK's economic prospects.
This has also meant that the labour market remained subdued.
Tim Moore, associate director at IHS Markit and author of the IHS Markit/CIPS Construction PMI, said: "Greater house building was the sole bright spot in an otherwise difficult month for the construction sector.
"Reduced tender opportunities and fragile demand are placing a dark cloud over the near-term outlook."
Mike Chappell, global corporates managing director for construction at Lloyds Bank Commercial Banking, commented: "While the Budget is only a few weeks away, contractors are operating on the basis that there will be no construction-friendly giveaways in the chancellor's statement. Anything that materialises will therefore be a bonus.
"Firms continue to focus on bidding discipline in an effort to avoid a repeat of the issues that plagued the sector after the financial crisis. Many contract cycles are now much shorter, reducing risk and hopefully putting the industry on a firmer footing in the face of the ongoing uncertainty."