Several planning a May return but biggest developer L&Q gives no timetable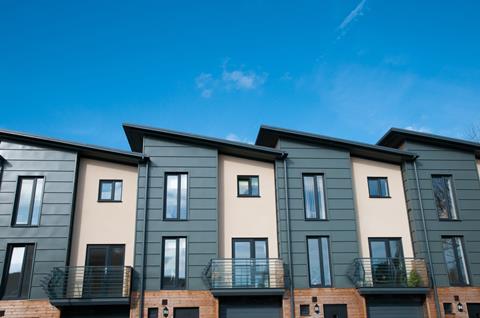 Several of the UK's biggest developing housing associations are planning a cautious re-opening of construction sites during May, many at a timetable some way behind the largest housebuilders.
While many associations, such as Clarion and Peabody, are leaving the decision to press ahead or not with projects to their contractors or developer partners, those with their own construction divisions, such as L&Q, A2 Dominion and Orbit, are taking radically different approaches.
While 38,000-home landlord A2 Dominion was among the first residential developers to re-open sites, restarting its first on April 27, the sector's biggest developer, L&Q, said it is still investigating the possibility of re-starting work, and will only consider doing so after current lockdown restrictions have eased.
Meanwhile, a number are expecting to return to site later this month, including housing association giants Peabody, Orbit and Sovereign.
Many major listed housebuilders announced plans to reopen sites at the end of April, with Vistry and Persimmon the first to actually recommence and others such as Taylor Wimpey and Higgins starting work this week.
Both housebuilders and housing associations alike have stressed the necessity of adopting new working practices enabling them to return to work without putting workers in danger of catching and spreading covid-19.
Mike May, director of construction at A2Dominion, which has a 6,700-home development pipeline, said the firm was engaged on a phased re-opening of its directly delivered sites, with workers "following all site operating procedures as laid out by the government and the Construction Leadership Council".
A2 Dominion, which shut sites on 25 March after the lockdown was announced, has committed to limiting workers on site, staggering start and finish times, and taking the temperature of everyone entering the site.
A spokesperson for L&Q, which also directly delivers large parts of its 20,000-home project pipeline, said its decision to close its construction sites, made shortly after lockdown, was "being reviewed in line with government advice". The spokesperson said it was "investigating the possibility of resuming works on some sites where social distancing is easier to achieve at the end of the latest lockdown period"
A spokesperson for 45,000-home landlord Orbit said it had not yet re-opened sites but that preparations were underway for a gradual return to direct build construction activities, based on strict social distancing guidelines, during May. The spokesperson said: "New coronavirus procedures will be in place prior to any sites re-opening, which will follow the latest government and industry guidance."
Richard Cook, group director of development at Clarion Housing Group, which claims a 17,000-home development pipeline, said it was following the lead of its contractors and didn't expect to be back to full production until late summer. He said: "Where our contractors are taking the decision to return to work, we are supporting this on the condition that all staff adhere to the social distancing advice.
"We expect sites to re-open in phases, which will help the supply chain to scale back up their work in a managed fashion."
Tom Titherington, executive director of development and commercial, for 58,000-home landlord Sovereign, said the group's role in deciding whether sites open or not was in most cases, very limited, but that most developer and contracting partners were looking to re-open by mid- May. He said the organisation, which builds 1,800 homes a year, had 83 live construction sites, of which 10 had remained open throughout, and 24 were "planning to open in some form or another after the first May bank holiday".
He said: "The whole residential development sector wants to get back to work and for us the need for good quality affordable rented homes is made even more acute by covid 19."
A spokesperson for Peabody said decisions on sites were taken "in consultation with partners and contractors. We expect many sites could partially open this month in line with government guidelines."