Largest fall since 2008 comes as Rightmove reports fall in asking prices for first time this year
The number of new homes started in June fell by 15% on the previous month amid fears of a dip in the housing market following the general election.
According to exclusive figures from the National House Building Council (below), housebuilders started 9,263 homes in June, the first time the figure has dipped below 10,000 since February, and the biggest month-on-month fall since July 2008, outside of the traditional winter slowdown. It compares with 10,870 homes started in May.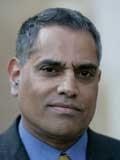 The news comes as online estate agent Rightmove this week reported the first falls in asking prices this year and predicted this year's price gains would be wiped out by the start of 2011.
Bellway and Persimmon have reported slower sales since the election due to increasing uncertainty over the economy and potential public sector job cuts impacting on consumer confidence, at the same time as a glut of sellers putting their homes on the market.
The NHBC figures show falls in both private and social housing starts, as builders are also hit by the freeze in Homes and Communities Agency housing subsidies. Private starts fell by 14.4%, while affordable starts were down 17.6%.
Imtiaz Farookhi, NHBC chief executive, said: "It is too early to establish whether the drop in registrations is cause for concern. It may be a sign that the housing market recovery, while not abating, is beginning to plateau short-term. Uncertainty around planning reforms, the economic background and the outlook for employment, together with continuing issues with mortgage availability, may combine to limit the scope and pace of recovery."
Rightmove said prices have so far fallen 0.6% in July. Miles Shipside, commercial director, said: "Consumer sentiment is a major influence on the housing market and many harder-nosed investors will decide to wait."
The National Housing Federation also said councils had scrapped plans to permit 85,000 homes since communities secretary Eric Pickles junked the regional planning system in May.