Eco Design Consultant's Passivhaus project makes claim to be most airtight building in country after accreditation tests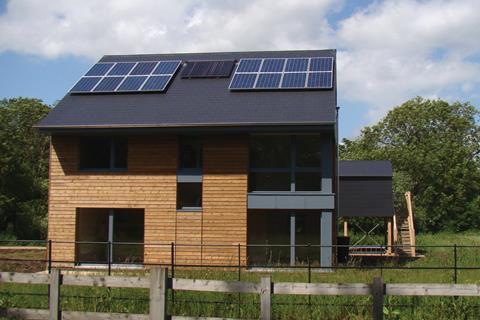 The Howe Park Passive House has been hailed as the the most airtight building in the UK after tests to gain it Passivhaus accreditation.
The home, designed by Eco Design Consultants for the Milton Keynes Park Trust, achieved an airtightness of 0.07 air changes per hour at a pressure of 50Pa.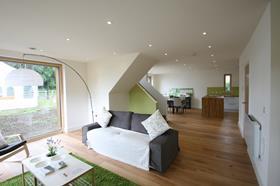 It also achieved an air permeability of 0.09m3 per hour at the same pressure, well above the level required by building regulations of 10m3 per hour.
Built to the internationally recognised Passivhaus sustainability standard, the home replaces a derelict house on the site with one clad entirely in sustainable timber and orientated to maximise solar gain.
Oxford Brookes University is expected to monitor the house and compile for a post-occupancy report.
Send your project images to buildingimages@ubm.com