Lord Berkeley sends in own 70-page report on scheme to PM
The former deputy chair of the independent review of HS2 has hit out at the investigation's official outcome, saying that parliament has been "seriously misled" and that the scheme will cost more than £100bn.
Labour peer Lord Berkeley, who was appointed second-in-command of the review being led by Doug Oakervee, has published his own report slamming the project and the way the review was carried out.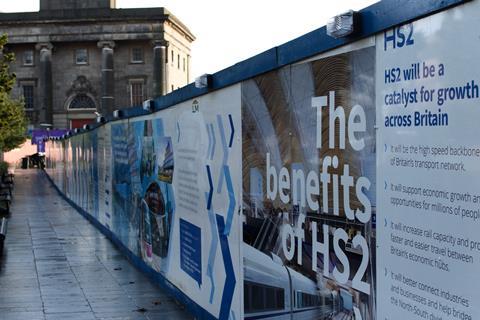 A long-time critic of the scheme, Berkeley first went public at the beginning of November with his criticism of how the review was being run, saying his role had come to an end despite the investigation not being completed.
Berkeley stepped down from his role on the Oakervee review, ahead of a leak later that month which suggested the review had concluded the scheme should go ahead in full.
Now he has produced his own 70-page report, which he has submitted to the prime minister, which says the project will cost almost £108bn.
According to HS2 chair Allan Cook, the project is officially expected to cost between £81bn and £88bn.
Berkeley also said MPs have not been told how much the project is likely to cost. His report added: "I believe that parliament has been seriously misled by the failure of HS2 Ltd and by ministers to report objectively and fairly on costs and programme changes.
"I also believe that parliament was misled – either by HS2 Ltd or ministers – into giving royal assent to the phase 1 bill without the up-to-date and higher cost estimates than in the original estimate of expenditure."
Berkeley listed a number of ways the line could save close to £30bn in costs. He said: "Reducing its unnecessarily high specification cost could save perhaps £20bn but mainly on phase 2b, and omitting Old Oak Common to Euston could save £8bn and be a perfectly good solution for the number of trains, from 12 to 14, that HS2 Ltd would be able to operate."
There has been no confirmation of when the official review will be published.
To view the full report click here