Deal sees 50-year-old firm become part of $2bn HDR business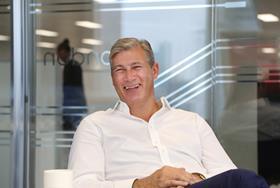 Hurley Palmer Flatt has been snapped up by a $2bn turnover US firm for an undisclosed sum, ending more than 50 years of independence.
The consultant, which celebrated its half century last year, has been bought by Omaha-based HDR, which has more than 10,000 employees working out of 200 offices across the globe.
The move will see the firm rebranded as HDR | Hurley Palmer Flatt Group with Hurley Palmer Flatt chairman Paul Flatt joining the US engineer as managing director.
Hurley Palmer Flatt's other businesses, which include Andrew Reid and Bradbrook Consulting, will all be rebranded with the HDR prefix.
Last year, Flatt (pictured) said revenue for the year to March 2019 was forecast to be around £45m after saying in 2016 it wanted to double turnover to £50m within three years. It has around 500 employees.
In its latest report and accounts, the firm, which was founded by John Hurley back in 1968, said turnover in the year to March 2018 jumped 17% to £38.3m while pre-tax profit was up nearly a third to £2.8m from £2.2m in 2017.
Flatt said the move will give Hurley Palmer Flatt the clout "to achieve strategic growth moving forward".
HDR, which was set up in 1917, is headed by Eric Keen who joined the firm in 1993, working out of its Alaska office. He has been chief executive of the employee-owned business since 2017.