Bottom line rockets two-thirds as revenue tops £500m
Weakening demand towards the end of last year failed to take the gloss off rocketing profits at brickmaker Ibstock in 2022.
Booming demand from the housing and RMI sectors saw the firm improve pre-tax profit to £105m, a 61% rise on the £65m it posted in 2021. Income was up 26% to £513m.
It admitted demand for its products tapered off in the final quarter as housebuilding stalled in the wake of the mini-Budget and added: "The more subdued demand conditions observed in the final quarter of 2022 have continued in the early weeks of 2023 although we anticipate this to improve as the year progresses."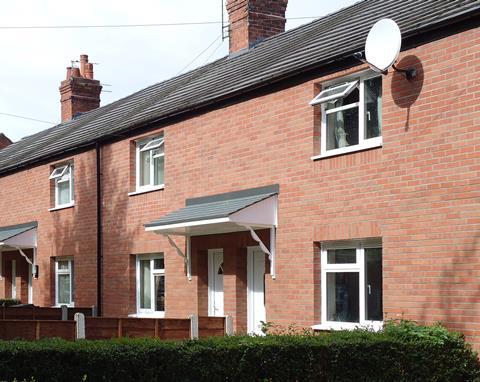 But it said it expected demand to in the near term to pick up as "the UK residential construction markets we serve remain underpinned by positive structural growth drivers, including projected population growth, a continuing shortage of housing and supportive government policy".
The firm, which said net debt at the year-end had gone up £7m to £46m, is spending £50m on building a new plant in West Yorkshire to create an automated brick slip systems factory capable of producing up to 60 million brick slips a year from 2025.
It said it would spend £8m this year on an automated slip line providing capacity for up to 17 million slips, coming on stream by the end of 2023 with commissioning for the main line expected by the end of next year.
Called Ibstock Futures, the new business is aimed at growing revenue in the façade products and offsite and modular markets and is due to open an innovation hub in the West Midlands by the summer.