Brickmaker plunges to £52m pre-tax loss
Ibstock has confirmed it is cutting up to 375 jobs after the covid-19 lockdown sent the firm nosediving to a £52m pre-tax loss in the first half of this year.
The brickmaker said it would close or mothball three clay manufacturing plants under the restructuring which will cost the firm £10m this year. It said the move will save it £20m a year from 2021.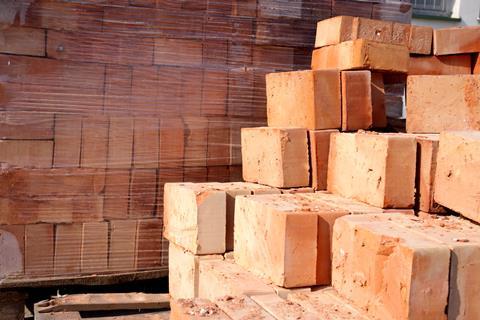 It said in June that it had begun consultations with 375 employees, around 15% of its workforce, which in interim results announced this morning said would be completed by the year-end.
It has also put on hold a planned £45m overhaul of its Atlas clay brick manufacturing facility near Walsall in the West Midlands.
It said demand for clay bricks collapsed by 90% during April, the first full month of lockdown, while sales at its concrete arm, which include roofing and flooring products, were off by 70% during the month.
The firm said these had recovered last month to 80% for clay and around 85% in concrete compared to prior year levels.
But it added: "While trading conditions have continued to improve, significant covid-19 uncertainty persists and so it remains difficult to predict what the outcome for the year will be."
Revenue during the period was down 36% to £131m with pre-tax profit sinking from a £41m profit last time to a £52m pre-tax loss.