A concrete mural, that was part of the first hospital built by the NHS, goes on display at Somerset House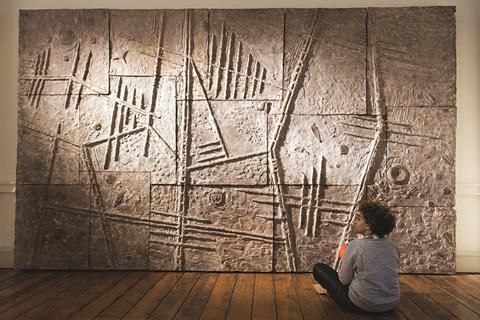 New Horizons, a concrete mural by sculptor Trevor Tennant, photographed at Somerset House in London on Tuesday.
It was part of the QEII hospital in Welwyn Garden City, the first hospital to be built by the NHS.
When the hospital was due for demolition the mural was saved by a doctor who dismantled and stored it.
It is on display as part of an exhibition of post-war public art, which runs at Somerset House until 10 April.