Public Accounts Committee says it was 'staggering' belief still existed last summer scheme would be ready by December 2018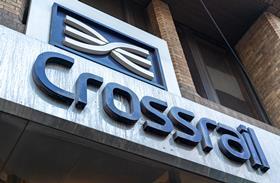 The Public Accounts Committee has blasted the management of Crossrail for failing to run the scheme properly and taken aim at a lavish bonus culture even when it became obvious the scheme was hopelessly behind schedule.
It also poured scorn on claims that Crossrail was still on track to open by December last year, adding: "It is staggering that Crossrail Ltd continued to believe until as late as July 2018 that the central section of the railway would open in December.
"This over-optimism which was prevalent throughout has proved hugely damaging to the programme."
The report by MPs on the committee, which is responsible for overseeing government expenditure, said the scheme "has completely failed to understand risk or effectively manage contractors".
And it laid into the bonus culture on the job singling out the perks given to former chief executive Andrew Wolstenholme who was handed bonuses totalling more than £640,000 between 2015 and 2017.
Earlier this year, it was revealed Wolstenholme, who was paid £4.9m, including £1.6m in bonuses during his seven years in charge, asked for a review of the decision to withhold bonuses just months before it was announced the scheme would bust its opening deadline.
"Crossrail Ltd continued to pay its executives bonuses, even as the programme was going off track," it said.
"The Crossrail Ltd Executive were paid large salaries and performance bonuses for managing a programme that, it is now clear, was not delivered successfully."
It said the Department for Transport (DfT), which is responsible for bankrolling the project along with Transport for London, had "told us that is important that remuneration levels for those delivering large projects allow the department and its arm's-length bodies to recruit people with the right level of skills and experience.
"But, in the case of Crossrail, sponsors did not provide enough oversight of, and challenges to, remuneration decisions made by Crossrail Ltd."
MPs said the decision to split main works into 36 contracts, rather than a smaller number of larger contracts, increased the risk of things going wrong.
"Crossrail Ltd's failure to manage effectively the high number of main contractors needed for the programme contributed to substantial cost increases and delays," the report said, adding: "No one was co-ordinating the activity of all the contractors."
And it criticised the DfT for allowing Crossrail to encounter so many problems and spend so much extra public cash.
"It is now apparent that the department did not understand what a fully integrated plan looks like, and therefore was unable to scrutinise Crossrail Ltd executive effectively on the realism of its plans."
The committee, which is made up for MPs from all political parties, also said that despite an increase of £2.8bn to the programme a final pricetag is unknown because the "costs for the programme are likely to continue to climb".
The committee has demanded Crossrail and the DfT update it every six months on progress of work.
The scheme is now scheduled to be up and running some time between October next year and March 2021.