City Hall report says Andrew Wolstenholme's attitude was 'symptomatic of culture which encouraged denial of responsibility'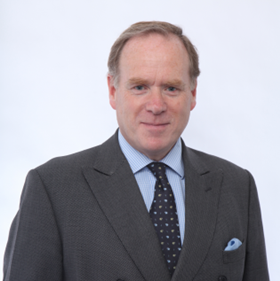 A City Hall report into the delays besieging Crossrail has damned its former chief executive Andrew Wolstenholme for querying why part of his bonus was not paid just months before it was announced the scheme would bust its opening deadline.
Wolstenholme (pictured) left Crossrail 13 months ago, taking up a job at defence contractor BAE Systems two months later.
At the time, politicians, including London mayor Sadiq Khan and transport secretary Chris Grayling, lined up to heap praise on the outgoing boss with Grayling saying last March: "Andrew's leadership of Crossrail has been critical to its success to date."
But just five months later Crossrail was forced to announce that the scheme would miss its December 2018 deadline and that month went cap in hand to the government for a near £3bn bailout.
New chief executive Mark Wild has since torn up the revised opening date of this autumn, admitting it won't open at all this year with reports before Easter suggesting it might not be ready until spring 2021 – nearly two and a half years after it was supposed to open.
A City Hall report released today reveals that Wolstenholme, who was paid £4.9m, including £1.6m in bonuses during his seven years in charge, asked for a review of the decision to withhold bonuses.
The report quoted minutes from Crossrail's remuneration committee from 1 March last year, which explained why a number of executives, including Wolstenholme, who has recently been replaced as a non-executive director at HS2 by Grenfell Tower fire report author Judith Hackitt, programme director Simon Wright, later to become Wolstenholme's successor, and chief financial officer Matthew Duncan would not be getting part of their bonuses paid out under a long-term incentive plan (LTIP).
The report said: "The minutes note that this decision was based on the failure of these employees to meet their LTIP targets."
The minutes said while Wright and Duncan had "reluctantly accepted" non-payment of their retention bonuses, Wolstenholme, who has been contacted for comment, challenged the decision.
The report said: "Andrew Wolstenholme wrote a letter to the remuneration committee requesting a review of their decision not to release his LTIP payment.
"This attitude is symptomatic of a culture that, while encouraging unchecked optimism, has also encouraged a denial of responsibility."
The report, called Derailed: Getting Crossrail back on track, also said that TfL's commissioner Mike Brown "must reflect on whether he is fit to continue to fulfil his role" following the Crossrail debacle.
It said that Brown was "managing" communications to Khan and added: "Instead of communicating risks head on, these were downplayed in the weekly updates to the mayor."
A TfL spokesperson said: "It is clear that the responsibility for the delay to the Crossrail project lies with the former management of Crossrail Ltd. It is entirely incorrect to suggest the transport commissioner, or anyone at TfL, kept any information from the mayor.
"The commissioner works to ensure that the mayor is kept informed of everything going on in transport in London and to ensure the information he receives is clear, consistent and accurate."
Last week it was revealed that more than 6,000 people were working on Crossrail sites at the start of this month. Wild is set to announce a new opening window for when Crossrail will open by the middle of next week.