Latest trade surveys show slight pick up in work in final quarter of 2012, but majority of industry continues to suffer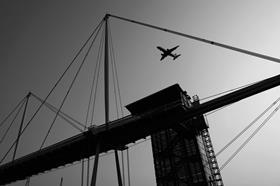 Contractors have reported a small uplift in infrastructure work in the final quarter of 2012, but the majority of firms endured a difficult end to the year, the Construction Products Association's latest trade survey has found.
The CPA's Construction Trade Survey found that large firms, especially those working in the infrastructure sector, reported improving conditions, but the bulk of the industry still faced a very difficult year ahead especially those further down the supply chain, who are experiencing a contraction in workload exacerbated by difficulties in late payment.
The survey comes after the latest Office for National Statistics growth figures, released on Friday, showed construction output in the final quarter of 2012 grew by 0.9% compared with the previous quarter, but overall output was down 9.3% year-on-year.
Meanwhile, the Civil Engineering Contractors Association (CECA) issued a warning over its members' reports of declining orders.
CECA's latest workload trends report showed a "welcome rise" in its members' output in the fourth quarter of 2012 to a balance of zero, ending two quarters of declining workloads.
However, CECA said it is "very concerned" that the survey also revealed that members' order books had a negative balance for the second consecutive quarter, with 5% more firms reporting declining orders than increasing orders.
Key findings of the CPA survey included:
Private industrial and non-housing R&M were the worst hit sectors for building contractors, with 34% and 30% respectively, reporting falls in output
23% of building contractors reported that, on balance, output fell in the private commercial sector, whilst in private new housing output flatlined
13% of heavy side product manufacturers reported that, on balance, sales fell in Q4, while 46% of light side manufacturers stated that sales increased
62% of contractors reported that, on balance, orders fell in the fourth quarter
Civil engineering workloads were flat during Q4, an improvement from a negative balance of -17% in Q3
43% of large and medium sized building contractors, on balance, suggested that tender prices reduced in 2012 Q4
30% of building contractors, on balance, reported rises in costs, marginally lower than the 32% in Q3
46% of contractors, on balance, reported falls in profit margins, down from 49% in Q3
Noble Francis, economics director at the CPA said: "It was good to see a rise in construction output for Q4 compared with Q3, when activity was adversely affected due to the Olympics and Paralympics.
"However, output remains 9.3% lower than a year ago and this is reflected in the Construction Trade Survey. A minority of firms working on energy and rail projects continue to thrive as do construction product manufacturers who are able to export outside the EU.
"Yet, overall, the industry continues to suffer falls in work across both public and private sectors. Furthermore, outside of infrastructure, the industry is expecting that 2013 will be even more difficult, with declining orders and enquiries across the industry.
CECA director of external affairs Alasdair Reisner said: "The [CECA] survey shows a welcome improvement in output, and despite tough trading conditions, a record response rate from CECA members.
"Positive signs in members' workloads show the industry is moving in the right direction. These figures must continue to increase if contractors are to deliver growth in the economy through the multiplying effects of infrastructure provision. For this reason, we are very concerned that the rise in output is not matched by positive figures for future orders.
"CECA members are facing challenging trading conditions. The squeeze on contractors' margins continues, as costs continue to increase while tender prices fall.
"It is thus vital that the government acts to release work in both the public and private sector, if the infrastructure sector is to act as an engine for growth in the economy."