UK Green Building Council leads construction bodies in call on chancellor to act on Green for Growth campaign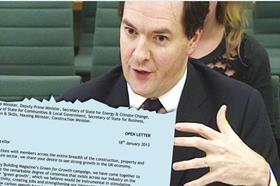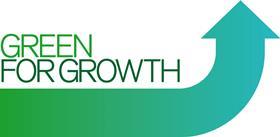 An unprecedented alliance of construction and property industry bodies have signed an open letter to chancellor George Osborne, calling on the government to act on Building's Green for Growth campaign.
The letter, drafted and co-ordinated by the UK Green Building Council, has been signed by bodies representing a significant proportion of the industry, including clients' bodies, such as the British Property Federation and Home Builders Federation, and construction groups, such as the Construction Products Association and the RICS.
The letter follows on from the launch of Building's CBI-backed campaign last week, which called on the government to stimulate economic growth in construction through promoting effective policies to tackle climate change.
The letter specifically calls on the chancellor to address the five key demands of the campaign, which are: action on the Green Deal, retrofitting public buildings, display energy certificates, the zero carbon agenda and investment in low-carbon infrastructure.
To read the letter in full click here
It says: "Prompted by Building magazine's Green for Growth campaign, we have come together to demonstrate the remarkable degree of consensus that exists across our industry on the potential for 'green growth', which we believe would be instrumental in stimulating economic activity, creating jobs and strengthening our international competitiveness […] There are some things only government can do to address clear and persistent market failures and create a level playing field."
The letter has also been signed by the British Council for Offices, the British Council for Shopping Centres, the Chartered Institute of Building, and the Chartered Institute of Building Services Engineers.
Building has so far secured 105 online signatures for its campaign, as well as support from the above organisations and firms such as architects Rogers Stirk Harbour + Partners and Edward Cullinan Architects, consultant KPMG, and big name clients such as British Land.
In addition, the Better Building Partnership, a client consortium including Grosvenor, Hammerson, Land Securities, Prupim and Transport for London, has backed the campaign.
Responding to the campaign, energy minister Greg Barker denied that the government was failing to facilitate green growth. "We want to drive innovation right across the economy," he said. "But the low carbon sector is right in the centre of our gun sights and I'm very encouraged by what we have done to date but there is more to do."
The letter comes as pressure increases on the government to address the 10% year-on-year decline in construction output, with a delegation of industry leaders meeting skills minister Matthew Hancock yesterday under the CITB-ConstructionSkills' Construction4Growth banner.