Firm reports 2% rise in like-for-like rental income after £627m of office disposals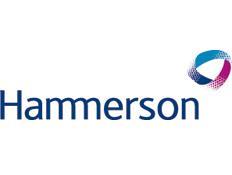 Developer Hammerson has reported a rise in like-for-like rental income of 2% as it repositions itself with a purely retail focus.
In its results for the year to 31 December 2012, the firm reported revenue of £258.8m down from £263.8m the previous year.
However, over the year the firm sold off £627m of its office portfolio as it moves to focus its business on retail.
The developer has projects with a total value of £194m currently on site and plans to start projects totalling £485m over the next two years.
Its medium term project pipeline, due to start between 2015 and 2016, contains £1.8bn of work.
Hammerson also said it expected to submit a planning application for its £130m first phase of its Eastgate Quarters shopping centre in Leeds by June this year.
David Atkins, chief executive of Hammerson, said the firm had delivered "good income growth in a challenging environment".
He added: "2012 was a transformational year for Hammerson, where we successfully executed over £1 billion of investment activity to become a pure retail-focused company. Looking forward, our visibility of the future earnings profile of the business gives us confidence, and we continue to seek opportunities to enhance the scale and efficiency of our business through further acquisitions."