CITB research finds more than one quarter of workers have experienced suicidal thoughts in past year
Construction is facing a mental health crisis in the wake of the coronavirus pandemic, a number of groups have warned.
Recent research from the Construction Industry Training Board (CITB) found that 26% of construction workers have experienced suicidal thoughts in the past year.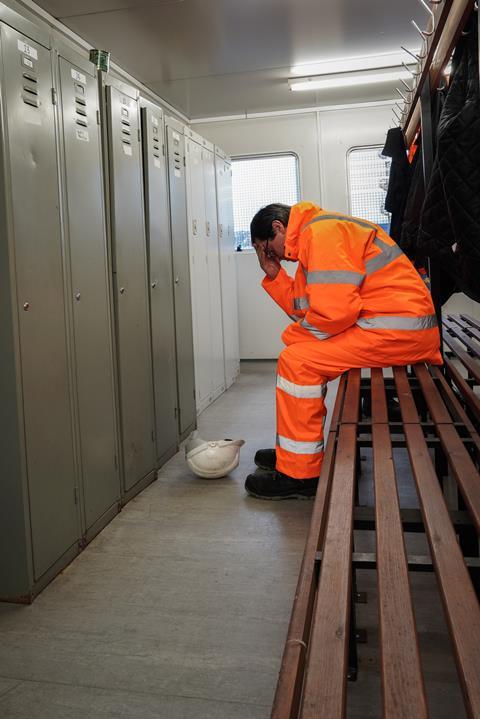 The industry has traditionally had a disproportionately high number of suicides, with skilled trades roles being the occupation with the highest number of suicides in England every year between 2011 and 2019, according to the ONS.
As part of Mental Health Awareness Week, the training body said its research, which surveyed more than 500 construction employers, also found that 97% of construction workers had reported experiencing stress in the past year.
It comes as research from construction recruitment HR specialist Randstad revealed 45% of furloughed workers are anxious about their return to work.
The poll of almost 1,400 workers from across the UK also highlighted the level of anxiety covid was having on those currently working, with 84% of construction workers in the UK saying they have concerns about covid-19 at work.
By far the most common concern was catching the virus – with 40% saying they are worried they will be infected with it at work, while 38% said they were worried for their family's health as a result. Another 13% said they were worried by its impact on their organisation.
As a result, the CITB said it was working with the Lighthouse Club – the construction industry charity – to provide support to the sector.
This includes training mental health first aiders – with the organisations having already trained more than 5,000 people for this position – and working with organisations to ensure there is appropriate access to support from the workforce.
Brick firm Forterra has recently appointed 60 volunteer mental health first aiders from within its workforce to become mental health advocates and points of contact for colleagues in need of support.
The mental health first aiders, which include employees from all areas of the business, from board directors to site operatives, will be trained by trained by EAP and workplace health and wellbeing provider Health Assured on two-day courses running during next month and July.