Institute for Fiscal Studies says extension of policy could harm public finances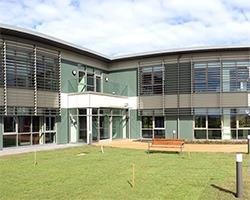 An influential think tank has criticised the Conservatives' plans to extend Right to Buy to housing associations on the grounds it could harm public finances and reduce social housing in the UK.
The Institute for Fiscal Studies (IFS) said the discounts offered to 1.3 million housing association tenants could run into the billions of pounds and harm the UK's public finances.
The Conservatives said the right to buy extension would be paid for by councils selling other high-value homes, but the IFS criticised this saying it could create divisions in areas between the rich and poor.
In a statement, the IFS said: "Sales of expensive local authority properties would reduce the availability of social housing in the most expensive areas, thereby creating clearer divisions between areas where richer and poorer households are located - though it might also facilitate an increase in social housing construction.
"There are considerable uncertainties surrounding the revenues that can be raised from sales of expensive properties, the costs of right to buy discounts and the cost of replacing sold properties. These reflect both genuine difficulties in predicting the effect of the policies and a lack of detail in the Conservative party's announcement."
As pointed out in Building magazine, the new policy could face a legal challenge by housing associations who feel that it will undermine their financial position.
The IFS concludes that the new policy would amount to a "substantial giveaway to relatively few households".
The statement adds: "Given this uncertainty, and the coalition's less-than-impressive record in delivering replacement social housing under the existing right to buy, there is a risk that these policies will lead to a further depletion of the social housing stock - something the proposal explicitly seeks to avoid."