Construction set for 'more broad-based' recovery, according to latest CPA forecasts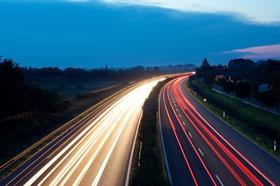 A greater than expected boom in infrastructure spending will make up for a deeper cooling of the housing market over the next three years, according to the latest CPA construction output forecasts.
The CPA has held its forecasts for overall construction output growth for the next two years at 5.3% for 2015 and 4.2% for 2016, unchanged from its autumn forecast.
But the CPA has revised up forecast construction growth for 2017 and 2018 to 3.4% and 3.9%, upward revisions of 0.1% and 0.2% respectively, reflecting a more positive outlook for infrastructure spending.
Infrastructure output is now expected to grow by 51.5% over the three years to 2018 – up 9.3% in 2016, 10.8% in 2017 and 16% in 2018.
This compares to the CPA's autumn forecast for infrastructure growth of 8.1% in 2016, 8% in 2018 and 12.3% in 2018.
CPA economics director Noble Francis said the more optimistic outlook for infrastructure reflected increased government commitments to road building and expectations of greater workloads in water and sewage.
The forecast infrastructure boom will make up for a greater than expected drop in private housing starts, the CPA said.
Three months ago the CPA said it expected these to grow by 5% per year to 2018, but now forecasts these will grow by 5% in 2016, 3% in 2017 and 1% in 2018, with the downward revisions attributed to uncertainty in housing policy.
Commercial retail growth has also been downgraded to 18.1% for the next three years, down from 28.6% three months ago, reflecting the moves by major supermarket chains to slash their capital expenditure plans.
Francis said: "Last year's recovery in construction was driven primarily by 18.0% growth in private house building.
"This year, industry growth will be more broad-based as further a further increase of 10.0% in private house building is expected to be supported by 8.0% growth in commercial offices and 7.9% growth in new infrastructure.
"Growth rates across most of the industry are expected to slow in 2016 and 2017 because of uncertainty regarding the general election in May, which could give pause to both contract awards and industry investment.
"Whilst this is unlikely to impact construction activity this year, due to the lag between contracts and activity on the ground, it may have an adverse effect on output in both 2016 and 2017."