Consultant predicts up to 7% price hike for civils work this year
The inflationary picture in construction is diverging with infrastructure experiencing more severe cost rises than building work, according to new data from Arcadis.
The consultant's spring quarterly market view report predicted between 6% to 7% tender price inflation for infrastructure in 2023, declining to 3% in the following two years.
Regionally, a stronger anticipated workload in London will result in higher inflation for the city, with Arcadis' tender price inflation forecast for 2023 increased from 2% to 3% for building in the capital. The consultant confirmed its 2% forecast for other regional building markets.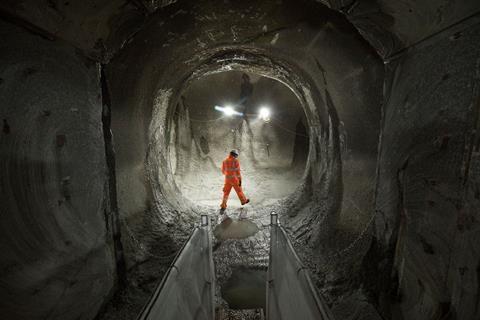 A better-than-expected start to the year for the wider economy, demonstrated in the ONS' growth figures for January, has helped sustain demand in construction, though Arcadis still predicts a sharp fall off as the year goes, with housing expected to be hardest hit.
Simon Rawlinson, Arcadis' head of strategic research and insight, said that while the long-expected slowdown is "still yet to materialise", the market fundamentals pointing in that direction remain.
"With long-term growth in the economy forecast down, we are likely to see pressure increase, with poor investment prospects, a stubbornly tight labour market and stagnant GDP painting a challenging picture for the sector to operate in," he said.
On the positive side, the consultant reported that material price inflation was now well below its 30% peak of June last year.
Looking ahead to 2026 and 2027, Arcadis set a long-term inflation expectation at 5% across all sectors, reflecting upward pressure on labour markets and earnings.
Arcadis' market view report comes alongside the release of a report by another consultant, looking at trends in procurement.
Research by Rider Levett Bucknall found that 73% of public sector projects are now providing value scoring metrics alongside their tenders, ahead of the government's Procurement Bill, which will further reinforce these measures.
The report also found that the route to market had become "more collaborative" over the course of 2022, with more negotiated routes over two-stage procurement, while contractors are forecasting fixed-price durations to decrease as they struggle with input risks.