The Treasury has revealed allocation details, while just £1.5bn of the funding is new money
Infrastructure and construction firms should expect a boost to pipelines at this week's spending review, with the chancellor set to allocate nearly £7bn to improve public transport in England's city regions.
Rishi Sunak is expected to reveal how £6.9bn will be spent on train, tram, bus and cycle schemes across the country.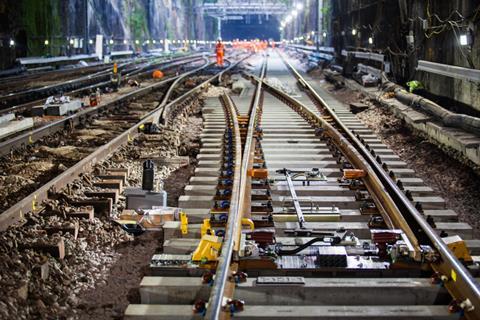 Just £1.5bn of the funding is new money.
Sunak already announced a £4.2bn devolved transport fund for the UK's combined authorities.
Greater Manchester is expected to receive more than £1bn to spend on new trams, bus services and its 140-mile cycling and walking network.
The West Midlands is also set to receive more than £1bn for metro stations and bus rapid transit schemes, while Liverpool is set to be handed £710m. The latter is expected to help deliver new and renovated stations in Liverpool and Runcorn as well as an interchange project at St Helens.
Other devolved regions tipped to receive funding are West Yorkshire with £830m, South Yorkshire, £570m, West of England, £540m, and Tees Valley, £310m.
The Railway Industry Association (RIA), which represents the UK rail supply community, responded to Sunak's announcements saying investment in regional schemes will be key to the government's levelling up approach to covid-19 recovery
Darren Caplan, chief executive of the RIA, said: "Regional and city transport systems across the UK have a pivotal role to play in driving the economic recovery post-coronavirus, as well as boosting productivity and growth in the long run."
There are still concerns about the fact that the Integrated Rail Plan, which will outline rail investment priorities for the North and Midlands, has not yet been publishe. It was originally meant to come out in the first quarter of the year.
It is widely expected that the IRP will say the eastern branch of HS2 should not be built out in full, although it is unclear whether this document will be published alongside the spending review.