Consultant urges firms to be alert to supply chain risk
Supply chain insolvencies could rival inflation as a threat to project delivery, according to Turner & Townsend.
Insolvencies rose 72.1% year-on-year in the second quarter of 2022 with SMEs at the greatest risk of failure, according to the consultancy's latest UK Market Intelligence Report.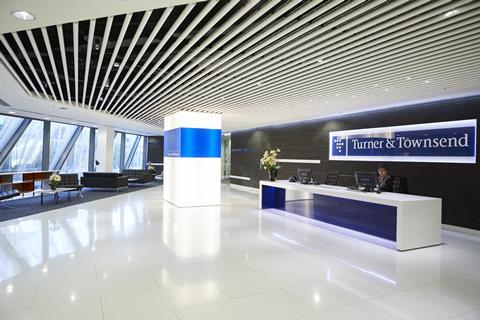 Martin Sudweeks, T&T's managing director for cost management in the UK, said businesses need to be "more alert" to the risk in their supply chains.
"It's essential to spot the tell-tale signs of insolvency risk early – those include low productivity, difficulty securing labour or materials, and failure to pay suppliers," he said.
"To be prepared, build trust and open communication within your supply chain."
Accountancy firm Price Bailey warned in June that an increase in firms in the sector defaulting on covid loan repayments could indicate a wave of companies going under this summer.
>> Also read: Output falls for first time in 18 months
>> Analysis: Construction is bucking gloomy predictions, but for how long?
The temporary easing of insolvency rules in the wake of the pandemic were brought to an end in March this year, resulting in a large number of second quarter collapses.
The market report also saw T&T revise its tender price inflation forecasts for 2022 up to 8.7% from the 8.5% estimated in the spring.
Across the infrastructure sector the situation is more pressured, with estimates for 2022 up to 8% compared with the 6% forecast in T&T's spring report.
Trends and prices data dashboard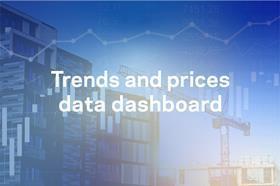 Your one-stop-shop for the all the latest price changes and trends in the building materials, energy, housing and construction labour markets.
Building's trends and prices data dashboard pulls together figures from 14 different datasets into easy-to-use line graphs, bar charts and animated visualisations.