Recent statistics show remarkable sector resilience but experts warn the squeeze on firms' finances is set to tighten
Most agree that inflation is not going to head south any time soon. For Andy Reynolds, the chief executive of Rider Levett Bucknall's £100m turnover UK and Europe business, the peak won't be reached until next March.
Along with many others, he reckons that for the rest of the year the number will be between 9% and 10%. "We've still got supply chain disruption, the impact of war, less choice of [steel] mills, pent-up demand."
In June, T&T said inflation would hit 9.5% in London this year, reckoning it will reach double digits in Leeds as the city undergoes a building boom driven by the need to find accommodation for thousands of university students.
But, defying predictions, the number of construction insolvencies actually fell in May, the second successive month the figure has gone down.
And accountant EY said that the number of profit warnings issued by UK-listed firms hit a record equalling low in the first half of this year.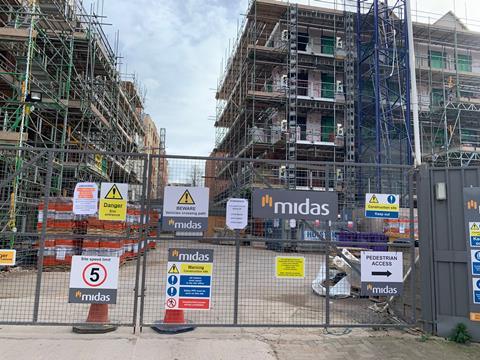 With contractors reporting increased order books – Kier said its went up a quarter to £9.7bn in the year to June – then dire predictions of recessions, firms collapsing left, right and centre seem to be wide of the mark. As ever, though, the devil is in the detail.
Unprecedented cost hikes
"The construction sector is contending with an unprecedented level of cost, labour and supply chain stress but this hasn't affected all companies equally," says Ian Marson, construction leader at accountant EY-Parthenon for the UK and Ireland.
Large companies with diverse portfolios have fared far better than small to mid-sized companies as they can absorb price increases

Ian Marson
Profit warnings last hit such low numbers in 2015 and 2016 when three warnings were issued in the first six months of those years and, despite the pressures on the sector, only 8% of UK-listed construction companies issued a warning in the last 12 months.
Marson adds: "Large companies with diverse portfolios have fared far better than small to mid-sized companies as they can absorb price increases and leverage their buying power in a tight market.
"Diverse portfolios held by larger companies have also helped buffer against slowdowns in one sub-sector or region."
EY's figures say that across all industries, 200 profit warnings were issued in the first half of the year compared to 82 for the first six months of last year.
But it said that in the second quarter of this year, a record 58% of companies cited rising costs as one of the main reasons behind the warning, up from 43% in Q1.
>> Also read: Latest trends and prices data dashboard
>> Also read: Construction output expected to slow
>> Analysis: Who pays for materials price inflation?
It would seem fair to suggest those percentages will go up in the second half of this year, given that the recent inflation figure rose to 9.4% in the 12 months to June from 9.1% in May – the highest figure since 1982.
RLB's Reynolds says it is the tier two contractors and below who are the ones feeling the pressure from inflation the most. "Materials prices and cost-of-living impact on wages is hitting those firms more."
Lower growth and market volatility
EY's turnaround and restructuring leader Alan Hudson warns: "Over the first half of this year, we have seen profit warnings prompted primarily by cost and supply chain issues but as we start to see a fall in consumer demand and confidence, it is likely that other underlying stresses will become exposed. Businesses will need to prepare for lower growth, tighter capital and significant market volatility in the coming months."
Marson adds: "While the two main drivers of construction growth – housebuilding and government contracts – remain strong, sustained price increases could delay projects and it can take a while for the sector to feel the full impact of the economic slowdown."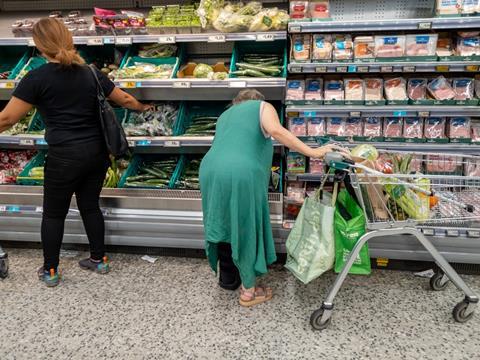 This lag might explain why the expected surge in construction insolvencies has not yet materialised. Latest figures from the Insolvency Service show 349 companies in the sector collapsed in May, down from 384 in April.
Many expect to see more in the remaining months of 2022 with high-profile casualties so far this year including regional contractor Midas, civils specialist Roadbridge and offsite firm Caledonian.
Payments and cashflow
Nonetheless, RLB's Reynolds says the experience of covid has promoted a more collaborative spirit in the industry over the past couple of years. "We've got to work together to overcome this and in the supply chain we are seeing contractors being more open and proactive."
We've got to work together to overcome this and in the supply chain we are seeing contractors being more open and proactive

Andy Reynolds, RLB
He says that clients are splitting into three camps in the face of rising costs. There are those whose attitude can be boiled down to: it's a fixed price, tough. There are others who say 'OK, let's work together'. And there are others, still, who say 'let's change to a fluctuating model'. "We're not seeing too much of the latter but we are seeing clients being accepting of the situation."
Mace's boss of its construction arm Gareth Lewis told Building recently that he's seeing a similar pattern. "Some clients will say no, some will say, 'Maybe, put a case forward' and others will say, 'How can we help?' It is not in clients' interests for us to do badly, it is not in our interest for the supply chain to do badly. This is a team game and, if we can all work together, take a bit of pain on the way, then we will get through it.
"It's in our interests for projects to go ahead. It's not in our interest to kill a project off. Consultants don't want projects to die, either. We have a duty of care to do things right."
Mace, which takes an average of 29 days to settle its bills, is paying some of its smaller subcontractors – such as bricklayers, dry liners, painters and decorators – fortnightly.
"Cash is so important for smaller suppliers, we've got to keep them moving. They pay their labour weekly and they need the cash regularly. We're only as good as the quality of our supply chain and how they deliver for us. You have to look after them or they will go somewhere else."
Sir Robert McAlpine has moved some of its supply chain onto weekly payments so concerned is it by the threat of subcontractors being unable to ride out rocketing labour and materials costs.
The firm normally takes 27 days on average to settle its bills but has begun paying some fortnightly and weekly to help companies' cashflows.
The supply chain is our number one concern at the moment

Paul Hamer, Sir Robert McAlpine
Chief executive Paul Hamer said McAlpine had never had to resort to weekly payments during his five years at the business.
"The supply chain is our number one concern at the moment," he said recently. "It's very fragile. The cost of materials and labour has escalated dramatically and is having an impact on cash flows. All of them [suppliers] are feeling the stress and strain from inflation. Over the next six months we'll be paying very particular attention to the state of the supply chain. We've got to be very careful and we need to help each other."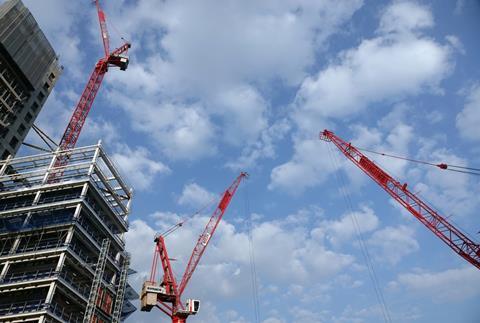 But not all make it. Announcing last week it had been appointed administrator to an eight-year-old Scottish building and home improvements business, accountant FRP Advisory issued a familiar set of reasons for the failure of Terry Healy Group which has gone down with the loss of 50 jobs.
"The provisional liquidation has been caused by unsustainable cash flow problems stemming from liabilities built up during the covid-19 pandemic, soaring labour and raw material costs, shrinking margins, delays to contracts and slow payments," FRP said. "In spite of extensive efforts to affect a turnaround, the trading position had become untenable, and provisional liquidation was the only option."
FRP partner and joint administrator Callum Carmichael said the business had not been able to get over its financial woes. "Closure was the only option," he added. Unfortunately, more firms can expect the same sort of obituaries to be written up in the coming months.