Viridor wants £72m from Interserve but admits it might now only get £56m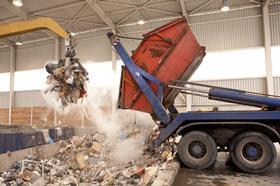 The firm which threw Interserve off an energy-from-waste job more than two years ago has again reduced the amount of money it expects to see from the contractor as it grapples to get "clarification" on what its administration will mean.
Viridor's parent, Pennon, said in a trading statement it still recognises a gross receivable of £72m due from Interserve's construction business for its botched work on an incinerator in Glasgow.
And while it has previously reduced the sum it expects to get back by £8m to £64m, it has now doubled the provision against what it thinks it is due back to £16m.
Pennon says it will "take all the necessary legal and procedural steps" to recover the money from Interserve.
But it acknowledged Interserve's administration may yet prevent it from receiving the remaining £56m it says it is owed.
Pennon said: "Given the recent announcements regarding Interserve plc entering into administration we are seeking further clarification regarding the financial position of Interserve Construction Limited, the ongoing operating company with whom we contracted, which may change the level of provision."
Interserve has told trade creditors and staff its business continues to operate as normal after Interserve Plc, its old parent company, entered administration.
But two other clients on EfW jobs have also said Interserve's administration has brought uncertainty to their projects.
Interserve has been contacted for comment.