Close to 40 firms land spots on deal
Procure Partnerships has announced the winners of its £2.5bn minor works framework to be used by clients across 10 regions in England and Wales.
Bam, Interserve, Amcm, now called Claritas, Robertson and Vinci are among the 39 firms who have been appointed to the four-year deal.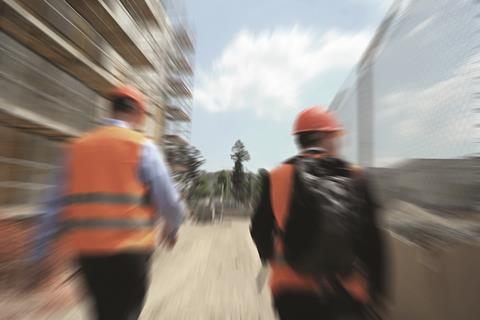 The framework, which is set to start this month, has been split into two value lots: one covering jobs between £50,000 and £1m and a higher band for schemes worth between £1m and £4m.
Interserve has been appointed to 13 of the 20 lots available.
Schemes covered will include new build, demolition and refurbishment work and will be available to all public sector contracting authorities including schools, emergency services, local authorities and housing associations.
The minor works framework was trialled in the North-west last year and procured more than £200m of projects. Firms including Kier, Laing O'Rourke and Bam were among those working on this deal.
Last November, the group awarded 23 firms, including Kier, Bam and Morgan Sindall, a place on its national major works framework.
Winners
AMCM Construction

Bam Facilities

Beard Construction

Burmor Construction

Carmel Crest Construction

Casey Group

City Build Construction

Code Construction

Compass Developments

Conamar Construction

Cosmur Construction

Eric Wright Construction

Esh Construction

Etec Construction

Gelder Construction

GL Property

Hankinson Construction

Harper Group

Integral Construction

Interserve Facilities

Jarram Falkus Construction

Mac Group

Midas Group

Morris and Spotiswood Construction

Neilcott Construction

Parkinson Construction

Robertson Construction

Seddon Construction

SEH French Construction

Sewell Group

Simpson York Construction

Speller Metcalfe Construction

Stepnell Construction

Sweet Construct

T Clarke Group

TCL Group

Thomas Sinden Construction

Vinci Facilities

Wooler Construction