Contract covers six Whitehall departments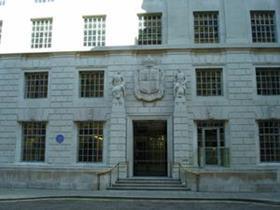 Interserve has picked up a new five-year facilities management contract for six government departments worth over £40m.
Known as the 'Affiliate Cluster,' the account covers the Cabinet Office, the Department for International Development, the Food Standards Agency, the Government Actuary's Department, the Health and Safety Executive and the Office for Standards in Education, Children's Services and Skills, better known as Ofsted.
The contractor will provide a range of services including security, catering, front-of-house, as well as mechanical and electrical maintenance.
It is hoped that by having one single facilities management provider for all six departments double digit cost savings will be made.
Interserve said it plans to use SMEs to deliver the services in line with government targets.
John Manzoni, chief executive of the civil service, said: "Bringing the support services together under a single overarching account will deliver significant benefits for each department and for the government as a whole."
Adrian Ringrose (pictured), chief executive at Interserve, said: "We have excellent relationships in central government and are very pleased to be expanding this partnership into new departments."