Firm is still looking for FD and aims to exit all troubled energy from waste projects by 2018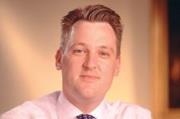 Interserve is back in the black for the first half of 2017 despite having to pay out £67.1m to complete its construction obligations before it quits its troubled energy from waste business.
Its UK construction arm, however, recorded a £2m loss on the back of challenging market conditions and underperformance in operational delivery on a small number of contracts.
Work on the remaining energy from waste projects is progressing but with delays, the firm said. It expects to "substantially" complete the construction of the projects in the first half of 2018.
The firm said that it expects to pay out a further £25m in the second half of the year, but believes the estimated £160m of closing the business is still appropriate. Yet, Interserve warned that "significant risks and uncertainties" remained.
The firm entered the energy from waste market – which involves turning household rubbish into energy – back in 2012 with a deal for work in Glasgow.
Following that Interserve took on schemes at five other sites including Derby, Rotherham and Peterborough. The firm decided to exit the sector in May 2015.
Interserve also reported that the "substantial majority" of its UK construction work was now focused on projects with average values under £10m, plus selective larger contracts such as the Defence National Rehabilitation Centre. This has seen the business's future workload fall by £0.2bn in the first half of the year.
From 2018 the UK Construction arm is expected to have a "more modest revenue" and in future is anticiapted to be a smaller business, Interserve added.
It reported pre-tax profit of £24.9m for the six months to 30 June, up from a loss of £33.8m for the same period last year. Revenue was also up from £1.8bn to £1.9bn.
Average net debt stood at £457.3m for the period, Interserve said, adding that it expected net debt to be between £475m and £500m for the year end.
The company had previously forecasted net debt of £450m for 2017, but said this figure had been increased due to "revised timing assumptions on insurance receipts in the waste business and by working capital investment in major public sector outsourcing contracts".
Interserve added that it was continuing to pursue a number of insurance claims, but because it was prioritising the strength of the firm's case over quick cash settlements there had been a low intake of cash so far.
The firm said it expected significant inflows of cash in the second half of the year.
Adrian Ringrose (pictured), who became Interserve's chief executive in 2003, is being replaced at the beginning of September by Debbie White, a senior executive from outsourcing group Sodexo, having announced his departure last autumn.
The firm is also searching for a new finance director after it was announced in June that Tim Haywood is to leave the company in November in order to "pursue other interests".
In his last results at the firm Ringrose, said: "Trading in the first half of the year was mixed. In the UK, Support Services delivered robust volume but margins were impacted by a number of anticipated cost headwinds, while in construction the continuation of a long period of challenging market conditions, coupled with areas of underperformance in operational delivery, resulted in a small loss for the division.
"We expect the restructuring and cost reduction measures we have taken in recent months to benefit both divisions' performance during the second half of the year."